Airports in Morocco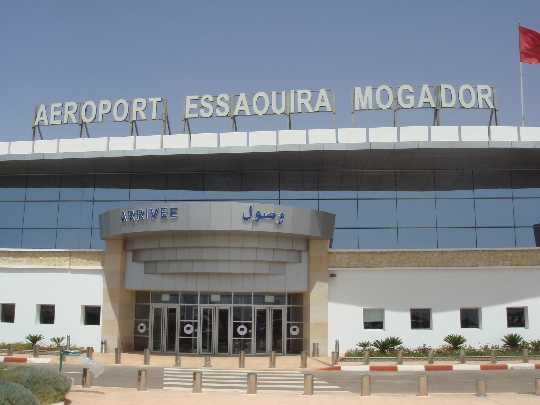 Moroccan exoticism has long become familiar to the Russian traveler, and more and more often, in the narrow streets of Fez or Marrakesh, native speech is heard, and on the beaches of Agadir it is already quite possible to meet work colleagues or housemates. Both regular flights and charters fly to the airports of Morocco, and therefore the domestic tourist has no problems with delivery.
Several times a week, a Royal Air Maroc airline from Moscow lands in Casablanca, and charters fly to the resort of Agadir in summer and autumn. In addition, the services of Russian tourists - the wings of Europeans and a flight with a docking in Paris or Amsterdam will take from 8 hours, depending on the duration of the transfer..
Morocco international airports
Flights from abroad are accepted by four more airports, in addition to the capital in Rabat:
The country's largest air harbor is located in Casablanca.
The runway in Marrakech is at the complete disposal of aircraft from Europe and the Arab countries. The city where the airport is located is an important tourist attraction in Morocco.
In Tangier, the passenger terminal is located 11 km southwest of the city and is the country's northernmost air gate. Details of the schedule, infrastructure and transfer features can be found on the website - www.onda.org.ma.
Agadir airport and the magical beaches on the Atlantic coast are separated by 20 km of excellent asphalt highway, which a taxi overcomes in less than half an hour. Airlines that regularly land at this airport in Morocco include Air Berlin, Brussels Airlines, Condor, Finnair, Ryanair and Thomas Cook, which charters to London, Manchester, Stockholm, Lille and Brussels. The main carrier is Royal Moroccan Airlines, with many daily flights to Paris, Casablanca, Porto, Nantes and Dakhla. Charters fly from Russia to Agadir from Moscow and St. Petersburg, operated by Orenair.
Metropolitan direction
Morocco's international airport in Rabat and the city itself are only 8 km away, and its new terminal was opened in 2012. Passengers awaiting departure can enjoy Maghreb cuisine at the restaurant and buy souvenirs for friends at the duty-free shops. Currency exchange and car rental offices are located in the arrivals area..
You can get to the airport from Rabat by taxi for 15 euros, and by minibus from the railway station - five times cheaper. The local bus stops outside the supermarket five minutes walk from the passenger terminal, which is not very convenient for a passenger with luggage.
To the skyscrapers of Casablanca
This metropolis of Morocco is connected to the world by the air harbor. Mohammed V. Planes fly here from Paris, Madrid, Cologne, Istanbul, Barcelona, ​​Lisbon, Amsterdam, Cairo and several dozen other cities. Transatlantic flights are operated by Air Canada Rouge, and visits to Moscow are operated by Royal Air Maroc aircraft..
Transfer to Casablanca is possible by taxi, buses or by prior reservation at the hotel chosen by the traveler to stop..
Photos