Holidays in Norway in March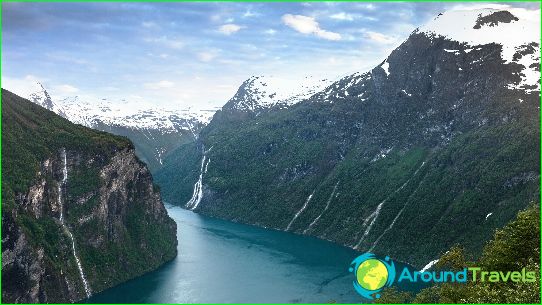 Norway, which fits perfectly into the trinity of Scandinavian countries, meanwhile, has many characteristic features that have allowed it to form a range of services and, as a result, its own circle of tourists. You can come to this country at any time of the year. For those who have chosen a vacation in Norway in March, there are wide prospects to get to know these places better, to get acquainted with the restrained northern beauty of the fjords, to see the beautiful heavenly glow.
Harsh Norwegian climate
The temperate Norwegian climate is undoubtedly very strongly influenced by the proximity of the sea. In the interior of the country, the climate is characterized as continental, with a pronounced transition between seasons. Winter is colder than on the coast, summer is hot.
Tourist card
It is clear that tourists will spend most of their March holidays in Norway on cultural trips to local museums and attractions. Especially for such curious in Oslo, which has many museum institutions of different directions, a special tourist card was invented..
A tourist arriving in the capital, depending on the length of stay, can purchase a one-, two- or three-day card. For a child, the cost of any card will be half the price. This card not only gives the right to visit most of the city's museums, but also the possibility of free travel to them on all types of public transport available in Oslo. It is better for students or seniors to just buy a travel card, because the entrance fee to museums for them is already 50%.
The country of the onset of communism
Honesty in Norway is one of the basic human characteristics. A tourist can be absolutely sure that not a single indigenous person will weigh, cheat, or, in general, will not cheat here..
In the countryside, there are wonderful shops and shops that seem to have appeared from a brighter future. There are no sellers in them, an honest buyer (the owners of a trading establishment are sure of this) will choose the right product himself, calculate the amount and leave money to the owner.
In search of the northern lights
The Northern Lights, one of Norway's main natural spectacles, attracts tourists from all over the world. The best observation period is winter. But even in March, you can still see a game with the fire of some unknown giant, but in reality - the heavenly glow of the upper atmospheric layers.
Photos of holidays in Norway