Snow season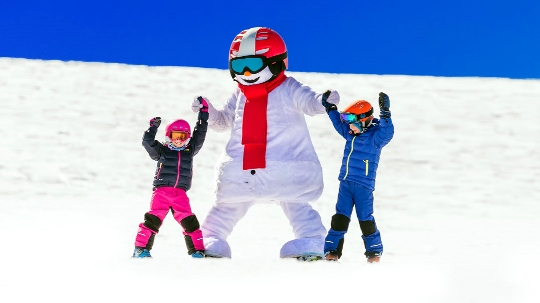 They say that in Norway they first get up on skis, and only then they start walking. And this is easy to believe, because some of the first found prototypes of modern skis come from here. At the same time, the Scandinavian ski resorts are closer to us than the Alps, and at the same time are in no way inferior in terms of service, and the skiing season is very long.
The three largest of them - Norwegian Trysil and Hemsedal and Swedish Ore - are part of the SkiStar system, which provides many advantages: you can simultaneously book accommodation, ski passes, lessons at a ski school and get visa support. In addition, snow is guaranteed here! The resorts are equipped with a powerful system of artificial snowmaking, and if the weather fails, it will not interfere with skiing. Well, if it suddenly happens that the slopes are not ready for your arrival, you will be refunded the money for the paid vacation! Of the most relevant advantages - a 10% discount on a ski pass and 20% on training when booking on skistar.com before November 15.
The largest resort in Norway is Trysil. It is located at the foot of the mountain, along which many trails are laid, and you can climb to the top with the whole family, and then everyone will choose a suitable trail for themselves. Hemsedal has the largest vertical drop in the country and unique opportunities for freeriding, as well as a 6 km descent! The Swedish resort of Orev will host the 2019 Alpine Ski World Championships. Are especially loved by gourmets - they are attracted by the presence of excellent restaurants. All three resorts have snowparks for both professionals and beginners.
Accommodation can be chosen for every taste and budget. Many of the cottages and hotels are located in the ski-in / ski-out zone: you can go down the slope right to the door of your cottage or hotel. At first, the lifts in the middle of the residential area are perplexing, and only then you realize that they were made in order to gain the necessary speed and get to your destination, but there really is where to go: the apres-ski program includes restaurants, bars and discos and SPA zones.
And finally, about the youngest skiers and snowboarders. Children have already fallen in love with the snowman Valle, which has become a real symbol of SkiStar resorts. A little funny, but very good-natured, he spends all days with the guys. Conducts contests, teaches kids to take the first turns on the slope, plays and even surfs in the resort's water center! This season, he has prepared a special gift: when booking by October 15th during family weeks «Visiting Valle» from January 11 to February 11, children under 6-7 years old are provided with a ski school, equipment and a ski pass free of charge.
It is long to list everything that you can do during your holidays at SkiStar resorts: dog sledding, snowshoeing, ice climbing, water parks, competitions, quests, concerts, gastronomic pleasures ... But even if after a day on the decline will only have to lie down and not move, it's worth it! The regulars say with a smile that a few hours of sleep spent here will go down in a whole day of rest at home..
Photos