Airport in Lima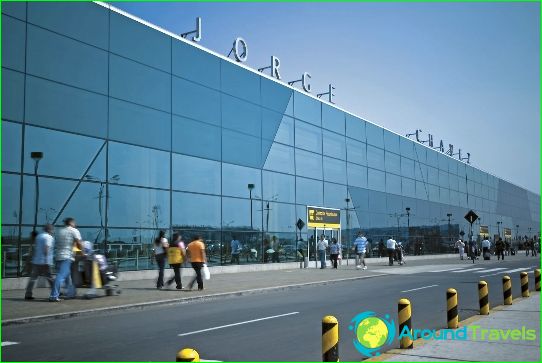 The largest airport in Peru is located in Lima, 11 kilometers from the city center. The airport is named after the famous pilot of Peru, Jorge Chavez. At the moment, the airport has one runway, the length of which is 3507 meters. The additional runway should be commissioned shortly. More than 15 million passengers are served annually by the airport.
The airport in Lima has one terminal, which is divided into two parts - one part serves domestic flights, and the other international.
Services
The airport is ready to offer its guests a variety of services that may be needed on the road. The airport has been recently renovated, so all services are provided at the highest level.
Business passengers can use the office of the local company Telefonica, which provides its customers with access to the Internet, fax, etc..
The terminal has a mother-and-child room, as well as playrooms for children.
In addition, there are several cafes and restaurants for hungry passengers at the airport that will not leave anyone hungry. There is an Internet cafe in the international sector, there is also Wi-Fi throughout the terminal, access to it can be obtained by purchasing a special card.
It is also worth noting that there is a medical center on the territory of the airport, which is ready to help all passengers in need. The necessary medicines can be bought at the pharmacy.
Standard services include luggage storage, ATMs, banks, post office, information desks with English-speaking staff..
There are 3 VIP-lounges at the disposal of passengers.
From 6 a.m. to 1 a.m. shops are open, where you can buy various goods - clothes, food, jewelry, drinks, etc..
Transport
There are several ways to get from the airport to the city, the most popular among tourists is a taxi. Also, the Airport Express bus departs from the airport regularly, at intervals of 20 minutes..
A rented car can be mentioned as an alternative way of transportation. Tenant companies work directly on the territory of the terminal.
Photos of Lima airport