Shopping in Krakow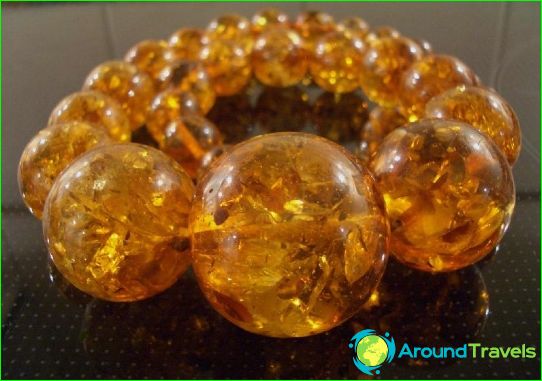 Krakow is one of the most beautiful cities in Europe. A trip to the former capital of Poland is not only a great opportunity to stroll along the old streets of the city, enjoy its unique architecture, but also a great way to replenish your wardrobe with fashionable gizmos and buy many interesting souvenirs. If Warsaw is considered the administrative capital of the country, then Krakow is the capital of shopping.
Shopping in Krakow is one of the favorite activities of tourists. The main trading activity of the city is concentrated on Shevska, Florianska, Grodzka and Slavkovska streets..
In Krakow you can find jewelry and grocery stores, clothing stores, souvenir stalls, etc. In addition, there are department stores with a huge assortment of goods, from outerwear to groceries, which is very convenient for the buyer. All large chain stores in the city can be classified as such stores. The best outlets and shopping centers in Krakow are: shopping and entertainment center «Krakow Plaza», shopping centers «Crocus» and «Krakow gallery».
So what to buy in Krakow?
Traditional souvenirs. As a gift in Krakow, they usually buy dolls in national costumes, wood carvings, clay and metal sculptures, handmade amber and silver dishes, carpets and various glass products. Gural crafts are also of particular interest among tourists. For lovers of unusual and funny souvenirs, an interesting set for finding gnomes, consisting of slippers, ointment and a magnifying glass, will be a wonderful gift. (The ointment is a wonderful remedy for back pain after a long search for the gnomes).
Decorations. Among all that to bring from Krakow, the best gift for women will be jewelry with coral or amber, as well as silver jewelry. It is recommended to buy jewelry in shops in the old part of the city..
Antiques. Shopping in Krakow will not do without buying antiques. For it, it is best to go to the Platan region, which arose on the site of an ancient fortress. It is here that you can buy various things that remind you of the Second World War: medals, helmets, flasks, etc..
Food and drinks. True sweet tooths should visit the shop located on the Market Square, where they can buy chocolates and chocolates from the Krakow confectionery factory. Among spirits, special attention should be paid to Polish beer, sweet wine of the Gzanes variety, Goldwasser liqueurs with particles of gold and the famous «Zubrovka». Local sausage is ideal as a snack for strong drinks..
Clothes and footwear. And finally, what shopping in Krakow is without buying new things? There are many brand stores in the city that offer Wrangler, Mustang, Lee, Diesel and others. Sports shoes from Adidas, Nike and Reebok are also easily available here. In addition, there are shops in Krakow with quality goods from Polish manufacturers, for example, Vistula and Wylczanko..
The pricing policy in different outlets in Krakow can be quite varied, so if you have free time, you should go around several stores.
Krakow (Poland)

Photos of shopping in Krakow