By yourself to Portugal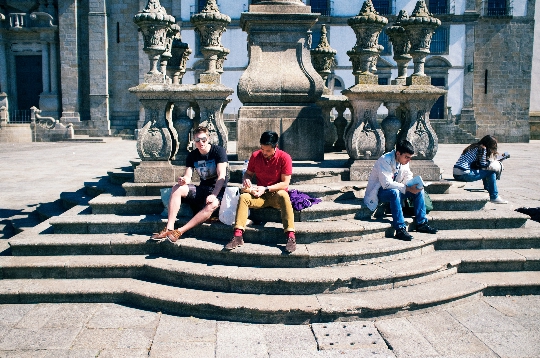 The country of excellent ocean waves and excellent grape wines, Portugal is little known to the Russian tourist who prefers the promoted European destinations. Yes, the prices here are not the most democratic, but the lack of a crowd on the streets and an abundance of interesting excursion programs attract more and more adherents of unbroken options for spending a well-deserved vacation to Portugal..
Entry formalities
Schengen visa in the passport - for a Russian tourist an indispensable and sufficient condition for traveling to Portugal on their own. A visa is issued at the country's embassy, ​​but residents of large cities in Russia can also use the services of visa centers to obtain it. The citizen's passport must remain valid for the next three months from the date of the end of the trip, and among the documents there must be a confirmed hotel reservation and a medical policy for the entire stay in the country.
A charter from Moscow to Faro departs weekly, and many European air carriers perform regular flights to Lisbon with connections in their own hubs..
Euro and spending
Going to Portugal on your own, you should stock up on euros. It is most profitable to convert US dollars or British pounds into the Portuguese currency right at the airport, where there is one of the most favorable rates. Commissions for cashing tourist checks are too high, and cards are not always accepted in small cafes and in the provinces.
Portugal is considered an expensive country and the prices for the most necessary things for a tourist look like this:
A dinner for two with a bottle of wine at a restaurant in a tourist area will cost you a minimum of 40 euros. The prices in a cafe, where locals prefer to dine away from tourist trails, are half the price. A 1.5-liter bottle of water will "pull" 1.5-2 euros, but a decent local wine can be bought in a store at a very pleasant price - from 3 to 10 euros, depending on the variety and harvest year..
Buses are a great way to get around the country. A ticket from the capital to Porto or Faro will cost 20 euros. Trains are divided into several categories. The slower Intercidades are roughly the price of buses, but they are not very comfortable. High-speed Alfa Pendulars are half more expensive than slow ones.
Entrance tickets to museums and other attractions can be bought in the range of 1.5-15 euros, depending on the importance of the object and its location. There is an opportunity to sign up for a walking and bus sightseeing tour of the capital of Portugal. It costs from 80 to 100 euros, depending on the organizing company, lasts up to 8 hours and the price, of course, includes all tickets to museums and architectural attractions (approximate prices for August 2015 are presented).
Photos