Resorts of Portugal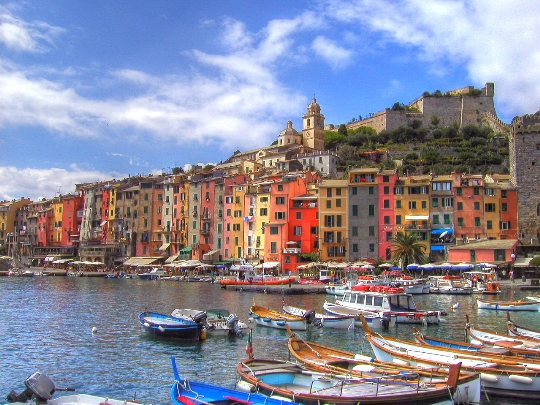 Undeservedly bypassed by the close tourist attention of the past years, Portugal is starting to flicker more and more often in the name of the booked tours of Russian travelers going on a beach vacation. This is not surprising, because the resorts of Portugal successfully combine their European luster with not too well-trodden tourist trails. There are still plenty of free sun loungers on the local beaches, in hotels - rooms of all kinds, and to taste famous wines in the cellars of Madeira you still don't have to queue up for a long time..
If the arguments are not enough, add here amazing sights, a big wave in the right surfing season and excellent cuisine, and all doubts will disappear along with the trail of jet engines of the plane heading to the very west of Europe..
Always in the TOP
The bulk of those wishing to spend their holidays in the resorts of Portugal drops anchor on the Lisbon Riviera. This is the name of the coastal strip, which begins at the capital of the country and stretches several tens of kilometers to the north. Convenient location and proximity to the airport and the capital's attractions make resorts near Lisbon popular and loved:
A little to the south of the capital are the beaches of the town of Costa de Caparica. Pine and eucalyptus groves successfully set off the sandy surf, and the abundance of seafood restaurants will win the heart of the most sophisticated gourmet. Surfers respect this place for the correct waves, and nudists for the lack of attention to their persons.
Cascais is chosen by young people for whom relaxation is impossible without quality music in a nightclub. There are plenty of entertainment venues here, and therefore even the most notorious melancholic people will not be bored..
Sintra is famous for its excellent fishing opportunities and Cape Roca, located nearby. This geographical attraction is the westernmost point of Eurasia, although this does not affect the wave for perfect surfing..
In addition to white sand and a landscaped beach area, the Estoril resort of Portugal is famous for its casino. One of the oldest in Europe, it still accepts bets from those who dared to snap their luck.
There is an island in the ocean
The Madeira Archipelago is a favorite resort in Portugal for those who prefer solitude and silence. For those wishing to swim, the hotels have swimming pools, and special stairs lead from the shore to the ocean. Madeira cannot boast of beaches in the literal sense of the word, but the golf courses here are some of the coolest in the Old World.
Photos