Trip to Portugal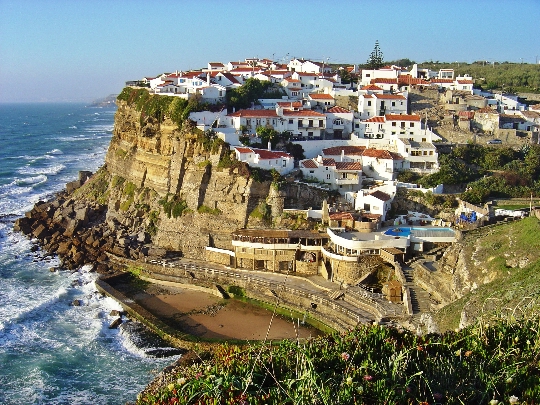 Portugal is a very hospitable country. If you prefer a classic beach holiday, then be sure to appreciate the local beaches. A trip to Portugal will give you the paradise of the Lisbon Riviera, villas and miniature hotels surrounded by greenery of gardens, and much, much more..
Public transport
The transport system in the country is well developed and is mostly represented by trams and buses. Buses are especially popular.
International and intercity flights are served by comfortable buses. The proposed schedule is being followed very strictly. Tickets can be bought at a special kiosk. The city bus fare is approximately 1 EUR and it remains valid for two trips.
Transport in the capital of Portugal, Lisbon, is represented by the metro, buses, trams and lifts. The metro offers 4 lines. All of them connect the central part of the city with the sleeping outskirts. If you wish, you can purchase a one-day pass, which will cost about 1.5 EUR, or a three-day pass. The price in this case is 3.5 EUR.
For tourists, special passes are offered, including travel by all types of transport, plus funiculars:
one-day - 2.2 EUR;
for 4 days - 8 EUR;
weekly subscription - 12 EUR.
You can buy them at the train station or metro station.
Taxi
You can recognize such a car by the characteristic inscription on the roof. Typically, taxis are beige. But sometimes there are cars painted in green and black tones..
Travel around the city is paid based on meter readings. But the calculation of the cost of a trip outside the city will be based on the mileage. Please note that you will also have to pay for the return journey, which the car will do empty.
From 10 pm to 6 am, an additional 20% is added to the existing rate. If your baggage weighs more than 20 kilograms, you will have to pay extra for it. You will find the table of surcharges in the salon.
In Portugal, it is customary to tip the driver 10% of the cost of the trip..
Air transport
There are several international airports in the country. Several companies are engaged in air transportation: TAP Air Portugal; Air Luxor; Portugalia; SATA (owned by the Azores).
The territory of Portugal can be conditionally divided into mainland and insular parts. Domestic flights on the mainland of the country are not successful, but people fly to the islands belonging to the country (Azores and Madeira) with pleasure..
Railway transport
The railway connection is good, but (when compared with other European countries) somewhat poor. The total length of the road is 2,786 kilometers.
Photos