Holidays in Portugal in May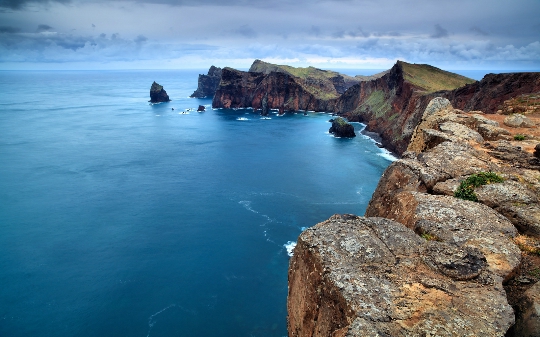 In May, pleasant weather sets in, conducive to an exciting journey. Tourists can fully enjoy long walks and rich excursions. Portugal's Mediterranean climate contributes to rapid warming, so a real spring sets in in May and summer is already reminding of itself.
The relative humidity level is returning to normal, but precipitation is still significant and an umbrella will still be needed. Showers usually start suddenly and are fast. Daytime temperatures are really pleasing, but by the evening the air cools down significantly.
The most pleasant weather is in Madeira. Here in the daytime it can be + 19 ... + 22C, and in the evening + 15 ... + 18C. Rains last about half of May, but they are short-lived. In northern regions, temperatures are four to five degrees lower than in southern.
Holidays and festivals in Portugal in May
Cultural leisure in Portugal turns out to be very rich and exciting in May. So, how can tourists spend their time interestingly??
In Madeira, the Flower Festival is held in the first half of May. Spectators can enjoy beautiful streets and gardens, see carnival processions and a children's parade. After the festive processions, you can buy souvenirs from talented artisans from different regions of Portugal and taste national dishes. It is important to note that on the last day of the festival, it is customary to hold a classic car show, known as the Reid's Palace Classic Auto Show..
Funchal hosts the Festas da Se. This holiday is distinguished by a rich program: funny events, performances of folklore dance groups and symphony orchestras, tasting of national dishes and drinks.
In mid-May, there is a festival of lemons known as Festa do Limao. The brightest and most unusual part of the holiday can be called Deshpike, which is a song collection.
In the second decade of May, Porto Santo hosts the Open Golf Tournament.
In May, Canisu hosts the Festa da Cebola, an onion parade.
In early May, the holiday of the Great Melting is celebrated by the inhabitants of the Algarve. A holiday dedicated to water.
In the village of Nazare, all local residents celebrate the Day of the Man of the Sea in the first week of May.
In Lisbon, you can visit the festival «Rock in Rio, Lisboa».
Maybe a vacation in Portugal in May will be perfect for you?
Holiday photos in Portugal