Holidays in Portugal in November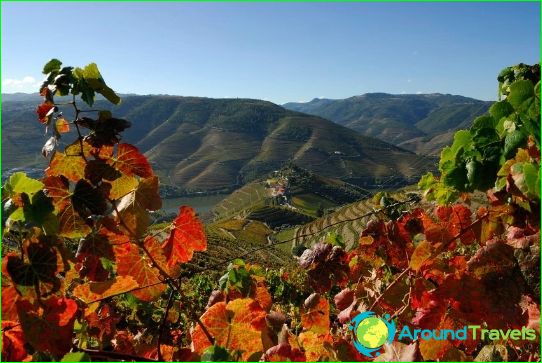 In Portugal, there is a cold snap, but still the weather is not capable of causing discomfort. What features of weather conditions should be noted?
November weather in Portugal

The total temperature drop is 2-5 degrees. Precipitation increases significantly in November.
The northern regions of Portugal are more prone to precipitation. In elevated areas, showers are common. For example, Porto can have about sixteen rainy days in November, while the rest of the month is cloudy. In the afternoon the temperature is about + 16C, in the evening + 7C.
The southwest of Portugal is ready to please with its warmth. Daily temperature fluctuations fall within the range of + 11-18C. There can be about 10 rainy days per month. On dry days, there may be about five hours of sunshine..
In the mountainous regions of Sera da Estrella, the first snow may fall in November.
Insular Portugal pleases with the highest temperature, during the day the air warms up to + 20-22C, and by the evening it cools down to only + 15C.
Holidays and festivals in Portugal in November
All Saints Day is celebrated on the first day in Portugal. It is important to note that this holiday is important for Catholics..
On November 11, the inhabitants of Portugal celebrate Saint Martin's Day, which in the old days was dedicated to the completion of agricultural work.
In Aveiro in November, there is an exhibition of wedding goods known as Aveiro Noivos.
In Porto, tourists can visit an exhibition of folk crafts and buy interesting souvenirs for their close relatives and friends..
Espinho hosts an animated film exhibition called CINANIMA, which attracts many young people trying to follow the development of modern cinema.
Prices for a tourist trip to Portugal in November
In November, hotels in Portugal are only half full, as the last month of autumn marks the start of a low tourist season. Many hotel and airline owners offer substantial discounts to tourists.
It will be interesting to spend your vacation in Portugal in November, planning numerous excursions and taking advantage of the chance to visit interesting fairs, exhibitions, traditional holidays.
Holiday photos in Portugal