Airport in Kirov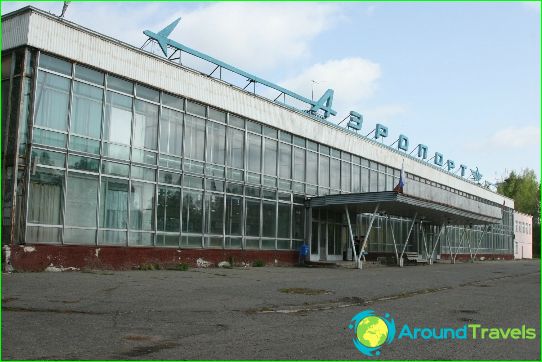 Pobedilovo is an airport in Kirov serving domestic regional flights of the Russian Federation. The airline is located about 20 kilometers towards the southwestern part of the city. The airport complex includes:
two runways covered with asphalt concrete, 2.7 kilometers and 685 meters long
terminal building with a capacity of about 100 people per hour
hangars, structures and buildings for economic purposes, intended for maintenance, parking and refueling aircraft.
The main operator of the airport in Kirov - JSC «Pobedilovo airport». The airline successfully cooperates with such well-known Russian air carriers as «Aeroflot», «UTair», «RusLine», «Izhavia» and other companies serving passenger postal and air transportation in Russia.
In total, flights to more than 20 destinations depart from the airport daily, including seasonal flights, which are operated only in the summer period from June to September.
Currently, the airport continues reconstruction work to improve and re-equip the runway, which will allow in the future to receive aircraft of all types. A significant reconstruction of the passenger terminal is also planned with the installation of customs control points and other changes to the infrastructure of the air terminal..
Upon completion of the reconstruction, Pobedilovo Airport will meet international requirements, and will be able to receive and send foreign flights.
Services
The airport in Kirov offers a full range of passenger services. On the territory of the airport there are comfortable waiting rooms, a medical center, a room for a mother and a child, and a luggage storage room. ATM is working «Raiffeisenbank», ticket offices for sale of air tickets, post office, cafe. For a fee, you can use the services of a luxury hall, a hotel, as well as an Internet cafe. There is a guarded parking lot for personal vehicles at the station square..
Transport
From the airport to the city every 30 minutes a regular bus departs on the route number 116, the bus follows through the central streets of the city. The same route is followed by a minibus of the type «Gazelle». Travel time from 05.10 to 22.30 hours.
Also, the city taxi service offers its services for the transportation of passengers. Travel time by bus is 40-50 minutes, by taxi 30-40 minutes, depending on the distance to the destination.
Photos of Kirov airport