Airport in Petropavlovsk-Kamchatsky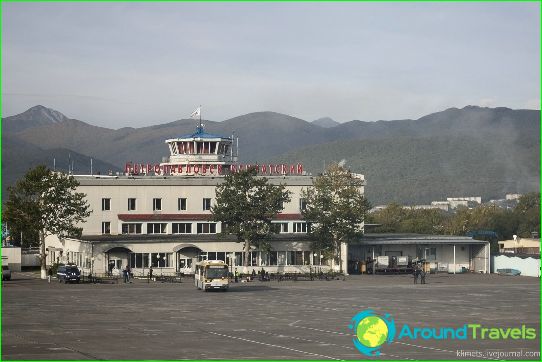 Elizovo - The International Airport in Petropavlovsk-Kamchatsky is considered one of the most important air hubs in the region, which provides communication to Kamchatka and carries out international charter flights to Beijing, Tokyo, Nha Trang, Phuket and Bangkok.
The aviation enterprise has two artificial runways with a length of 3.4 and 2.5 kilometers, reinforced with reinforced concrete. And also a runway with a length of 224 meters with an asphalt surface. This makes it possible for the airline to receive aircraft of any type and size, including wide-body airliners..
Flights to Moscow, St. Petersburg, Yekaterinburg, Vladivostok, as well as foreign countries, operated mainly by the Russian airlines North Wind, Aeroflot, UTair, Grozny Avia, Rusline and others, depart daily from Petropavlovsk-Kamchatsky Airport. There are more than 30 of them..
History
The first flights from Elizovo began in the 30s of the last century. Initially, the airport in Petropavlovsk-Kamchatsky was part of the 248 Kamchatka squadron. But with the development of the national economy in the region, a large-scale expansion of interregional air transportation was required, and in 1948 it was decided to develop the Elizovo airport as an independent airline..
After significant reconstruction and technical re-equipment at the end of the 50s, the airport began regular flights to Khabarovsk and Moscow. Rapidly developing and expanding the geography of flights, the airport by the mid-80s received heavy aircraft such as An-124, A-310 and wide-body Boeings.
In 1995, the airport received international status, with the right to carry out charter passenger and cargo flights.
Service and services
Small in size, but quite cozy airport in Petropavlovsk-Kamchatsky has a full range of services for comfortable passenger service. On the territory of the airport there is a hotel, a room for a mother and a child, a medical center, a luggage room with an additional service of packing luggage.
Conditions of increased comfort have been created for passengers traveling in business class. For passengers with disabilities, a meeting and escort by a medical worker is organized.
On the territory of the airport, trade in periodicals, a pharmacy kiosk, a network of ATMs is organized.
At the station square there are paid and free parking lots for personal and public transport.
Transport
From the airport to Petropavlovsk, the village of Yelizovo and other adjacent settlements, regular buses run regularly. You can also use the services of local taxis.
Photos of the airport in Petropavlovsk-Kamchatsky