Kazan in 2 days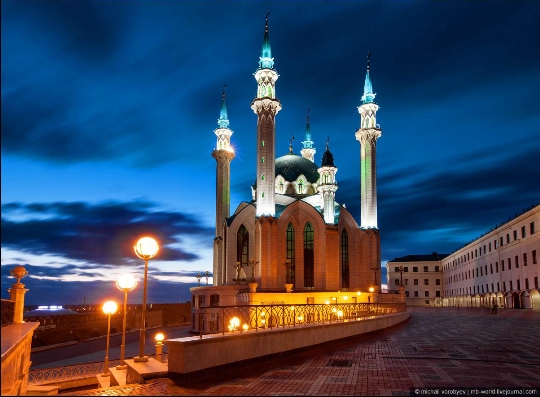 The capital of the Republic of Tatarstan is known for many sights, and therefore an increasing number of tourists strive to visit it every year. The city bears the official title of the "third capital" of the country and has recently celebrated its millennium. Seeing Kazan in 2 days and visiting the most significant city sites is quite a feasible task for an active and purposeful traveler..
The clock strikes on the Spasskaya tower...
The words of the famous song can be fully attributed not only to the capital. Kazan has its own Spasskaya Tower, which crowns the local Kremlin and serves as its main gateway..
The construction of the Kazan Kremlin began in the 10th century, when it began to play the role of a defensive fortress for the Bulgar tribes. Today it is a world famous architectural monument, protected not only by the state, but also by the UNESCO organization. Many objects of world cultural importance have been restored and carefully preserved on the territory of the Kremlin..
Once in Kazan for 2 days, it is worth visiting and seeing:
The Syuyumbike Tower, which was first mentioned in 1777. The watchtower is tilted and is one of the few falling structures on the planet. Today its spire is deviated from the vertical axis by almost two meters. The name of the tower is accompanied by a beautiful legend that any resident of Kazan will certainly tell.
The Kremlin Cathedral of the Annunciation, built in the middle of the 16th century. The magnificent structure was born thanks to the decree of Tsar Ivan the Terrible. For several centuries the temple had the status of a cathedral..
The Kul-Sharif Mosque, erected at the beginning of the 21st century and became the main juma mosque. Kul Sharif is a recreated mosque that once adorned the capital of the Kazan Khanate and served not only as a religious object, but also as a center for the development of sciences. The height of the minarets of the architectural monument is almost 60 meters, and at the same time more than ten thousand believers can pray under the arches of the mosque and on its square.
For everyone and everyone
Kazan has the status of a multinational city, which perfectly combines the most diverse traditions of culture and art. If a visit to Kazan for 2 days coincided with the dates of one of its famous festivals, you can attend music concerts or see the latest in Russian cinema.
The city hospitably opens the doors of its nine theaters, three of which are proudly academic. For fans of the silence of the museum halls, Kazan in 2 days is more than thirty permanent exhibitions on a variety of topics.
Photos