Moscow airports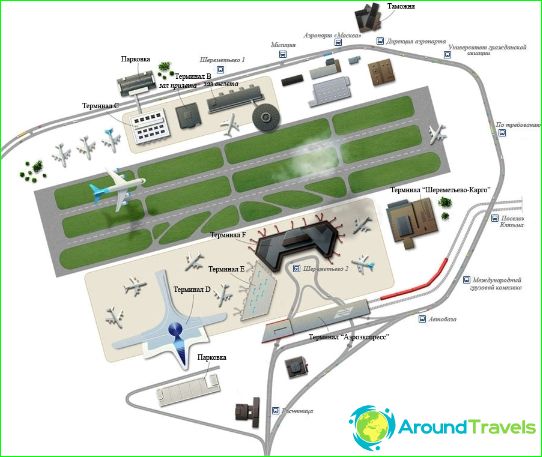 In Moscow, the first airplane site appeared at the very beginning of the twentieth century, and today the capital air hub is engaged in fifty-five percent of air traffic from the total Russian air traffic. There are three airports in Moscow, and the largest of them is Domodedovo..
Domodedovo airport
It is considered the largest in the country, as well as in Eastern Europe. The airport building is located between the Domodedovsky and Ramenskoye metropolitan areas, about forty-five kilometers from the Moscow center, as well as twenty kilometers from the ring road. At this airport, eighty-two companies operate flights to more than two hundred and forty-seven world destinations. And eighty-three destinations are unique to the metropolitan hub. Interestingly, in the past, this airport was used only for domestic flights, but today sixty percent are international flights..
Sheremetyevo airport
Sheremetyevo is in second place in terms of the current passenger flow after Domodedovo. It has the status of an international airport - more than sixty-five percent of flights are international..
Vnukovo airport
Also no less important Moscow airport is Vnukovo, which turns out to be the third airport in terms of passenger traffic. It is located within the metropolitan area, ten kilometers from the ring road. And the terminal belonging to this airport is used to service special flights owned by top government officials. The terminals can also be used to serve special flights belonging to members of the Moscow government, Roscosmos, as well as representatives of business aviation.
You can get to the airports by train «Aeroexpress», which departs from each metropolitan station and reaches the airport in just forty-five minutes. Among other things, there are several military airfields in Moscow, and passenger airports are constantly developing and improving..
It is not difficult to find out the flight schedule of airports, as well as reference information data - they can be obtained, in particular, on our resource. The same applies to purchasing tickets..
Photos of Moscow airports