Airport in Samara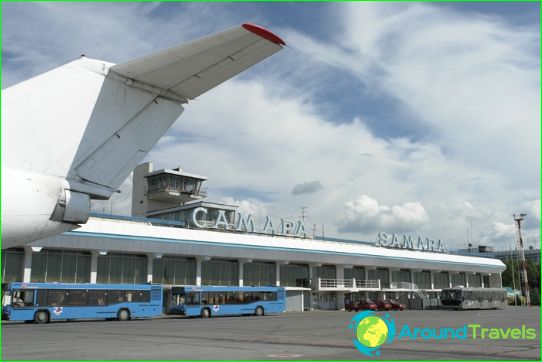 The airport in Samara is international and is called Kurumoch. It is located thirty kilometers from the city and is one of the first ten largest air terminals in Russia. Samara airport connects the Volga region with all regions of the country, as well as with cities of the near and far abroad. You can get to the air station by buses from the city center, by taxi and by private car. If the choice is on public transport, then it is important to know that the total travel time is 40 or 60 minutes..
The airport in Samara is in no way inferior to its European counterparts in terms of the quality of services provided. It has several terminals, including a separate modern VIP terminal, for those who like special comfort and privileges. It has a round-the-clock bar, lounges and a waiting room, as well as a meeting room and a conference hall. Those who choose this service will receive a special service - meeting at the gangway, delivery to the terminal, assistance with check-in for the flight and baggage, and comfortable waiting.
For those who arrived by private car, there is a modern multi-level parking at the station square, which works around the clock. The first fifteen minutes of parking are free, and parking longer than five hours - 100 rubles per hour.
For the comfort of passengers and guests, the airport in Samara offers free wireless Wi-Fi Internet, automatic luggage storage, where one piece is not expensive enough - only 100 rubles per hour. In addition, there are restaurants and cafes on the territory of the terminals so that people can relax and have a snack before the flight, as well as various shops and kiosks with printed products. There are terminals and waiting areas where a comfortable and pleasant atmosphere is created. There are also ATMs and currency exchange offices, a post office and a pharmacy, as well as a first aid station. Luggage packing desks, as well as representatives of companies providing car rental services, are located not far from the left-luggage offices. Passengers traveling with children are encouraged to visit the mother and child room, where children under 12 can play, relax or have a snack, and parents can ensure young passengers sleep and eat..
Photos of Samara airport