Where to eat in Belgorod?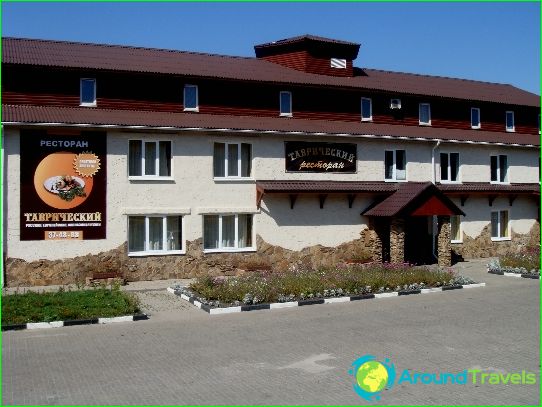 "Where to eat in Belgorod?" - one of the main questions arising on vacation in this typically Russian city. At your service - bars, cafes, pizzerias, fast food establishments, restaurants.
Where to eat in Belgorod inexpensively?
You can have an inexpensive snack at fast food restaurants McDonalds, Subway, Burger King, "Firebird". If you want to try delicious food at affordable prices, visit the cafe "Harbin", on the menu of which there are dishes of Chinese cuisine (there is plenty to choose from for vegetarians, supporters of healthy eating, and lovers of varied and delicious food). In the institution, you should try Chinese borscht (broth with beef and tomatoes) and frogs in breadcrumbs.
Where to eat in Belgorod delicious?

"Apiary": This restaurant specializes in European and Russian cuisines. The bar of the institution has a lot to choose from - a wide range of drinks is presented here. In addition, you can order takeout food here (it is packed in special insulated packaging) and delivery to your office or home. It is worth noting that every Sunday the restaurant hosts a Children's Art Day (prizes are awarded to the winners).
Forno A Legna: This pizzeria restaurant has smoking and non-smoking areas, a summer terrace, a hunting-style VIP lounge, and meals are cooked on a wood-fired oven. It should be noted that cooking pizza is accompanied by acrobatic elements (guests are happy to watch this spectacle).
"Grotto": in the cafe-bar you can enjoy meat, fish and specialties from the chef, delicious drinks and cocktails. The interior of the establishment is decorated with paintings and books, and is perfectly equipped for parties, business meetings and negotiations. It should be noted that in "Grothe" well-known musical groups often perform.
"White City": in this restaurant you can taste dishes of Ukrainian, Russian and European cuisines, as well as taste exquisite wines from Italy, Germany, France. Delicious food, impeccable service, creative interior, friendly and gallant staff, and a music program await you in this institution. And little visitors will be able to enjoy dishes ordered from a special children's menu.
Gusto Latino: This restaurant specializes in Italian and Mexican cuisine. The highlight of the establishment is molkhete - cooking on a volcanic stone.

Gastronomic excursions in Belgorod
On a gastronomic tour of Belgorod, you will be offered to walk around the city and visit several national institutions - here you can treat yourself to pancakes with caviar, fish, meat, mushrooms, dumplings, pies with various fillings, borsch, hodgepodge, fish soup, okroshka, thick berry jelly, Russian vodka.
There will be no problems with food in Belgorod - the city has Russian, Chinese, Japanese, Italian and restaurants, where you can order dishes of various cuisines of the world.
Photos