How much to fly from Krasnoyarsk to Moscow?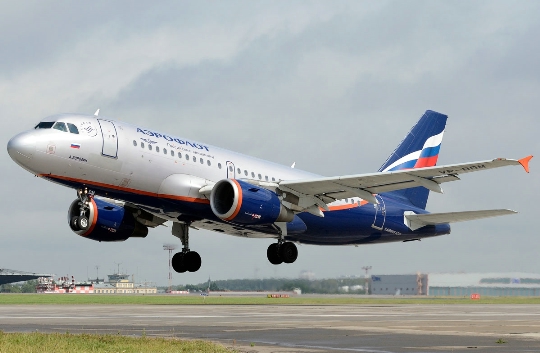 In Krasnoyarsk, you walked along the Communal bridge, went to the reserve "Pillars", admired the chapel of Paraskeva Friday, had fun in the Fan Park "Beaver log" (in winter, winter entertainment is available here, and in summer, the park provides adult and children's attractions, an outdoor pool, picnic areas) and a park "Troy"? Now it's time to think about returning to Moscow.
How long is a direct flight from Krasnoyarsk to Moscow?
You will fly to Moscow from Krasnoyarsk (you will have to cover over 3300 km) in about 5 hours. So, with "S7" your flight will last 5 hours 10 minutes, with "Transaero" - 4 hours 55 minutes, s "GTK Russia" - 4 hours 45 minutes, s "Aeroflot" - 4 hours 40 minutes.
If you are interested in prices, then a Krasnoyarsk-Moscow air ticket will cost you about 10,400 rubles, and for a flight with a transfer you will pay about 13,000 rubles (you can count on buying cheaper tickets in April, August and March).
Flight Krasnoyarsk-Moscow with a transfer
On the way from Krasnoyarsk to Moscow, you may be offered to make transfers in St. Petersburg, Arkhangelsk, Yekaterinburg, Khabarovsk, Kaliningrad (on average, air travel can last from 14 to 21 hours).
If your route is planned in such a way that you have to change trains in Vladivostok, you will land at the airport "Sheremetyevo" after 16 hours 50 minutes, and if you are offered to fly through Khabarovsk, you will be at home after 14 hours and 25 minutes.
Choosing an airline
You can fly to Moscow with the following air carriers (they use Boeing 737-800, Airbus A 321, Antonov AN 148-100, ATR 42-500 and other airliners to transport passengers): "Transaero"; "Aeroflot"; "Ural Airlines"; "Swiss International Airlines", "KLM", "AirBaltic" and others. About 20 flights are carried out in this direction every week..
The flight Krasnoyarsk-Moscow is serviced by Emelyanovo Airport (KJA). Even if you arrive here long before your departure, you will have something to keep yourself busy - you can check in your belongings, use the services of a pharmacy and a luggage packing point, as well as settle in the recreation areas or the mother and child room, refresh yourself in a coffee shop or restaurant, go shopping and kiosks where you can buy printed materials and souvenirs.
Things to do on the plane?
The time spent on the flight can be devoted to thinking about which of the relatives to bestow with pine cones, various wooden figurines, birch bark crafts depicting city views, sweets made at the Krasnoyarsk confectionery factory (all of this you could find in Krasnoyarsk stores and souvenir shops).
Photos