Children's camps in Novosibirsk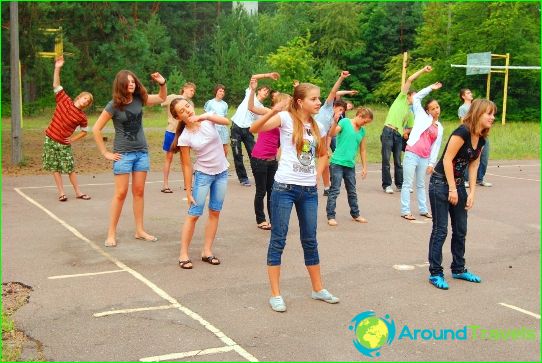 The Novosibirsk region has all the conditions for an interesting and comfortable stay: the beautiful Ob, the gigantic Novosibirsk reservoir - the Ob Sea, mountains, hills, etc. A good rest in Novosibirsk is possible in any season.
How to relax in Novosibirsk
On the territory of the region there are ski resorts, protected areas, historical sights, monuments, etc. There are many interesting places that are known even outside of Russia: Berdsk Rocks, Novososedovskaya Cave, Salair Ridge, Ulantova Gora, medicinal springs and beautiful lakes.
Children's camps in Novosibirsk include visits to these attractions in their programs. Local camps have a well-organized infrastructure. Today, over 1000 children's health camps and sanatoriums operate on the territory of the Novosibirsk Region. Of these, 80 institutions are country camps. There are also camps in Novosibirsk offering day stays. They are designed for a total of 107 thousand children. The Novosibirsk region is unique in the field of tourism and recreation.
There are many tours in this direction: health resorts and sanatoriums with thermal waters, ski resorts, eco-tourism, dispensaries, etc. Sports and recreation camps are perfect for children. If we consider the financial side of the issue, then the prices for vouchers to Novosibirsk camps remain affordable. Therefore, every family can send a child to rest in the camp..
Children's camp programs
Children's camps in Novosibirsk are not only a stay in a closed area, but also exciting trips to interesting places. In summer, children can relax on the shores of lakes and rivers, taking oxygen and sun baths. In autumn, spring and summer, hiking through the endless forest expanses is possible. In the Novosibirsk region, you can have a good rest surrounded by pure nature. In the summer, health camps accept more than 35 thousand children. On the basis of educational institutions, there are day camps that implement developmental and sports programs. On the basis of the camps, there are shifts with a different bias: for leaders, young rescuers, athletes, ecologists, etc. Health programs in the camps are held all year round. During the spring, winter and autumn holidays, children also rest in health camps for children, among which we can distinguish such institutions as «Birch», «Forest fairy tale», «Firefly» and etc.
Photos of children's camps in Novosibirsk