Children's camps in St. Petersburg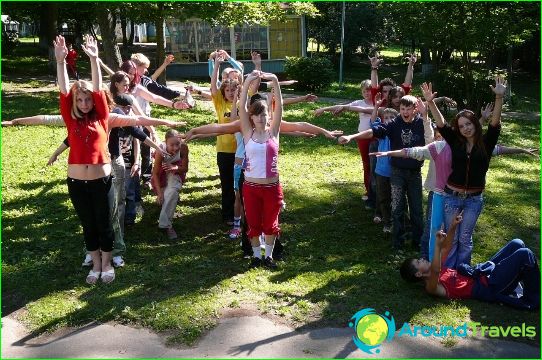 Children's camps are the most popular type of recreation for children. Children of different ages rest in the camps of St. Petersburg: from 6 years old to 16-18. The main goal of the children's camps is all-round development and recreation. After the holidays spent in such an institution, the child becomes more independent and adult. Special children's programs help expand the horizons of girls and boys.
What kind of rest is possible
Children's camps in St. Petersburg offer children rest among the pure nature of the Leningrad region. Institutions working according to traditional programs put special emphasis on the physical development of the younger generation. Children are constantly in the fresh air, engaged in active sports, hiking, and river rafting. In the evenings, they get together around the fire. Many parents purchase tickets to those camps that contribute to the development of certain abilities:
sports (tennis, football, etc.),
artistic,
with a technical bias (studying programming, mathematics, etc.),
Orthodox,
patriotic.
Separately, we can note the camps offering exotic programs. In St. Petersburg there are institutions where they study parkour, hang gliding, etc. The choice of vouchers is very wide. Therefore, some parents find it difficult to select vouchers. Today there are several year-round camps on the territory of the region, functioning in any season. They recruit children not only for the summer holidays, but also in winter, autumn and spring. Summer camps are summer recreational facilities. In winter, ski camps function on the territory of the region. There are children's centers in St. Petersburg that invite children only on weekends..
Types of camps for children
Children's camps in St. Petersburg are tent, stationary, and outdoor. If an institution has permanent buildings and invites children to its territory, then it is called stationary. Mobile camps that are able to change their location are campgrounds that only consist of tents. Program or field camps rent buildings for children from recreation centers or hotels. Day camps are widespread in St. Petersburg. There, children spend only daytime, and in the evening they return home..
Photos of children's camps in St. Petersburg