Children's camps in Zelenogorsk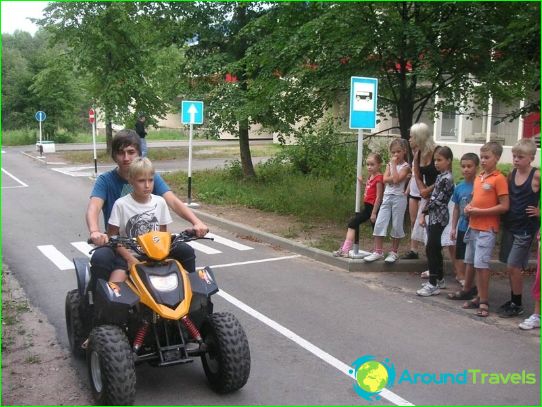 Zelenogorsk is part of the resort area of ​​St. Petersburg. Rest there is varied and full of impressions. Zelenogorsk has long been a popular tourist destination. Everyone loves its beautiful nature. The city is buried in greenery, and the Karelian Isthmus is located nearby. There are no industrial facilities in this place, so the air is considered very clean. Children's camps in Zelenogorsk are an opportunity to improve health with the help of natural factors.
When choosing a camp, take into account the interests of the child. In addition to health improvement, the institution's program should include entertainment that will captivate the child. Families living in the Leningrad Region are happy to purchase vouchers to Zelenogorsk sanatoriums or camps. Children can relax close to home. If the child is going to camp for the first time, arrange with him that you will pick him up if he does not like it there. However, psychologists do not recommend taking children home after the first complaint. After the adaptation period has passed, the child will surely find a lot of interesting things in the camp..
How to choose a camp in Zelenogorsk
The main goal that parents pursue when purchasing tickets to health camps and sanatoriums is the prevention and treatment of diseases, health promotion. Children's camps in Zelenogorsk have all the possibilities for this. When choosing a sanatorium-type camp, you need to take into account its specifics. In addition, the level of safety of children in the institution is of great importance. The camp program also deserves close attention. It must contain such mandatory components as comfortable conditions, proper nutrition, a variety of entertainment, etc. It is best to visit the camp in advance to make sure that it meets the declared level.
Wonderful children's camps are located near the Black River. This is a beautiful and environmentally friendly recreation area. On the territory of each camp there is a swimming pool, gyms, football field, tennis court, etc. Most health camps operate all year round, accepting children aged 6 to 17 years. Usually the camp is designed for 300-400 children per shift. Comfortable buildings with all conveniences are intended for children..
What to do on vacation
Zelenogorsk is one of the parts of the Kurortny District. There is a lot of entertainment for tourists. Children can have a great time in the Park of Culture and Leisure, walking along the green alleys and having fun on the rides. Active rest is possible at the resort. Swimming in picturesque lakes and in the Gulf of Finland is popular.
Photos of children's camps in Zelenogorsk