Beaches in the Queen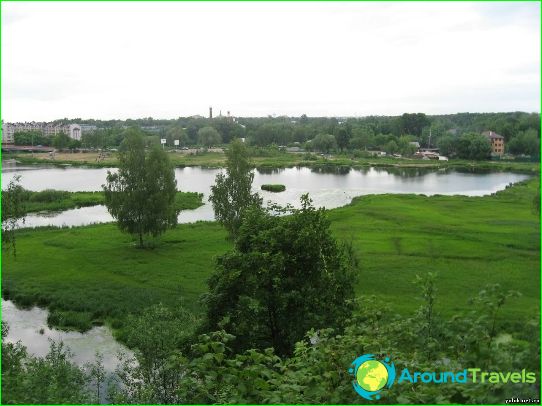 Korolev is one of the few cities in the Moscow region where there are no specially equipped beach areas. But, nevertheless, the beaches in the Queen, albeit unofficial, are available. This is the bank of the Klyazma River not far from the Shapkin Bridge and the shore of Lake Torfyanka.
Of course, if there is an opportunity, then you can go to the neighboring Mytishchi district, where there are perfectly equipped beach areas..
Beach at Shapkin Bridge
This is one of the city residents' favorite summer vacation spots. Families come here to spend time, and in full force. The beach is usually crowded on hot days. The city authorities are planning to equip this place of traditional gathering of city residents in order to create more comfortable conditions for recreation..
Despite the fact that the beach is practically not equipped in any way, lifeguards are on duty here..
Beach on Torfyanka
Lake on Torfyanka is another place in the city where you can swim and relax. The infrastructure of this beach area is quite developed. There are several summer cafes where you can have a light snack, you can rent a gazebo with barbecue. Equipped with car and bicycle parking.
These are practically all the beaches in Korolev. All other beach areas are located in the neighboring Mytishchi district.
Beach «Flagship»
This part of the beach occupies the western part of the Pirogov reservoir and has a well-developed infrastructure. There are grounds for playing football, volleyball, badminton. It is also possible to rent a comfortable sun lounger.
If you are a fan of riding on the water surface with the breeze, then you can rent jet skis. You can spend time in a more relaxed atmosphere, taking your time, pedaling a catamaran or, as our parents used to rest in the old days, go for a ride on a rowboat..
For the youngest visitors, there is a playground and a special swimming area on the beach..
If you want to stay on the beach all night, you can rent a comfortable room.
Beach  «Pirogovsky»
This is a magnificent sandy beach covering an area of ​​3 hectares. The beach area is completely closed for vehicles and is under 24-hour security.
It is great to spend time here not only with friends, but also in a quiet family circle. The bottom here is perfectly clean, so there is no need to be afraid of the little ones..
Small companies will comfortably accommodate in wooden gazebos, equipped with all the necessary equipment for making barbecue. Young people will also love the water park with many water attractions, as well as the opportunity to ride catamarans and jet skis.
Photos of Korolev beaches