To the airport without traffic jams: we estimate tariffs for «Aeroexpress»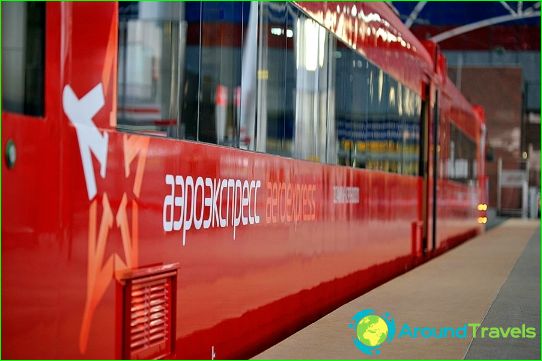 According to Rosstat, in 2013 more than 18 million Russians traveled abroad. According to experts, the flow of people leaving the country will only increase this summer. Due to the coming summer vacation season  «Aeroexpress» offers an extensive line of tariff plans for its services. With their help, you can choose the most convenient option for a trip to the airport and back..
Among the tariffs of the company there are those that are suitable for businessmen and vacationers with the whole family, and passengers who have to combine different types of transport, such as metro, bus or trolleybus, with a trip by Aeroexpress to the airport and back. Many economical options are also offered to passengers who fly frequently, and therefore it is more profitable for them to immediately pay for 20, 30 or 50 Aeroexpress rides..
It is worth clarifying that when choosing tariffs «Standard» and «There and back again», it is cheaper and more practical to pay for travel by Aeroexpress online. The cost of these tickets purchased through electronic sales channels, namely: on the company's website www.aeroexpress.ru, using a mobile application «Aeroexpress», and also 15% cheaper using Pay @ Gate contactless technology. The uniqueness of the Pay @ Gate technology lies in the fact that you can pay for travel in one touch, simply by placing a bank card with contactless Visa payWave or MasterCard PayPass technology to the reader on the turnstile.
In addition, there are alternative options for purchasing an e-ticket for «Aeroexpress», however, it will cost 400 rubles, as in the ticket offices and ticket vending machines installed in all terminals of the company. This can be done on the websites of the company's agents, as well as using the service «Mobile bank» Sberbank by sending to a single number 900 with the text «AE SHM» (for travel to other airports, the following abbreviations are used: M - Moscow, Sh - Sheremetyevo, D - Domodedovo, V - Vnukovo). In the response message, you will receive an SMS code to confirm the payment of the electronic ticket. 
Let's take note of the tariff plans and find out how you can get by high-speed train from the city to the airport and back..
Choosing a tariff
Rate «Business» the most suitable for those who prefer to make business trips with the comfort corresponding to their business status. The ticket will cost 900 rubles. The advantage of this fare is that it provides the passenger with a fixed seat in the carriage. It was about business, and then all of a sudden: In addition to the standard one-way fare, you can also choose an option «There and back again». In this case, the return ticket is valid for 30 days. This option is especially suitable for those who, going on a long trip, already have a return plane ticket and do not want to worry about buying an Aeroexpress ticket from the airport to the city again. It is also ideal for those who meet relatives or business partners at the airport and want to take care of the availability of a return ticket in advance..
There are several tariff plans that allow you not to waste time buying tickets for metro and city transport. This is especially critical for those arriving by Aeroexpress in the morning or evening rush hours, when queues line up at the metro ticket offices..
The tariff will solve the problem «Plus metro», which gives the right to travel by Aeroexpress in one direction and one trip in the metro.
«Inter-airport» the fare includes two trips by Aeroexpress, as well as one trip of your choice - by public transport (bus, trolleybus, tram) or by metro. This option is especially suitable for those arriving at one airport, and planning to take off from another airport..
Tariff name «Business trip» speaks for itself, although it is suitable not only for those who often travel on business. It gives the right to travel by Aeroexpress round-trip, as well as two trips by public transport, be it metro, bus, trolleybus or tram..
«Family» the fare is suitable for those who travel with loved ones. The whole family can travel with one ticket: two adults, as well as up to three children under the age of 14. Everyone knows that traveling with small children is not easy, therefore «Aeroexpress» found a solution to family problems with a special rate.
For those who fly frequently, an appropriate rate for ten trips is offered for 2,700 rubles. You don't have to be a mathematician to estimate the scale of the savings when choosing this tariff. There are also subscriptions for 20, 30 and even 50 trips. In each case, the cost of one trip is reduced several times. Therefore, if you fly more than once or twice a week, the benefits «wholesale» tariffs are obvious.
A wide range of fares and payment methods makes buying Aeroexpress tickets even more convenient, which is especially important during holidays. Traditionally, at this time, there has been a significant increase in the load on Moscow highways, and trains «Aeroexpress» still remain the only reliable and comfortable way to get to the airport, bypassing traffic jams.
Photos of Aeroexpress