On vacation with children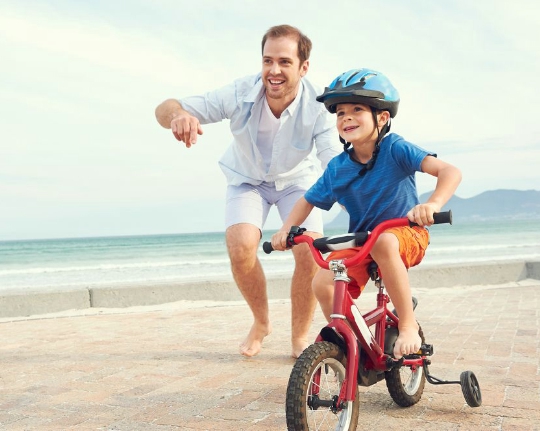 Once upon a time, pediatricians did not advise transporting children under three years of age. However, today the opinion on this matter has changed, and many parents fly to rest even with half-year-old crumbs. Where is the golden mean and what is worth knowing for those who are going to travel with children?
First, let's define the geography. Probably, any adult traveler at least once experienced on himself «charms» acclimatization - headaches, exacerbation of chronic diseases, fever, intestinal upset, etc. It is especially difficult to endure sudden temperature changes when you fly from Moscow winter to the evergreen tropics.
In children, the acclimatization process can be much more painful than in adults. Therefore, up to three years old it is undesirable to transport a child further than one climatic zone. For example, if you live in Moscow, limit yourself to a trip to the Black Sea or Mediterranean coast. Fortunately, there are enough countries there that are completely suitable for families with children - for example, Turkey, Greece, Cyprus, Italy, Spain, Bulgaria, Montenegro. The distances to them are relatively small, and the child will not get tired during the flight, and also will not experience a sharp temperature drop. But travel to India, Africa and the countries of Oceania postpone at least until the age of five.
For a family vacation, it is advisable to choose some habitable place where there is a supermarket, pharmacy and medical center nearby. You may need to restock baby food or items.
Fans of car travel should focus on the individual characteristics of their child. Some children sleep well while driving, while others, on the contrary, can hardly stand the road and cannot sit in one place for a long time..
If you are planning a beach holiday - keep in mind that the child will be able to stay in the sun only until 10-11 am. The rest of the time, the sun's rays can harm your baby. Be sure to use sunscreen.
The smaller the baby, the longer your vacation should be. After all, some part of it will be taken by adaptation to the climate. If your child is less than three years old, the duration of the rest must be at least one month.
The most convenient age for traveling (for both parents and children) starts at the age of five - at this age it is much easier for you to negotiate with your child. In addition, he will already be able to clearly articulate his desires. As a rule, from the age of five, a water park becomes the limit of children's dreams of a good rest. So, look for accommodation closer to water attractions..
If you do not have enough savings for a good vacation, consider a bank loan. The loan calculator on the bank's website will help you calculate the amount of the annuity payment for the loan. Remember that when it comes to families with children, improvisation is not appropriate. But with proper preparation, traveling with the little ones will become the best family memory..
Photos