Children's camps in the Moscow region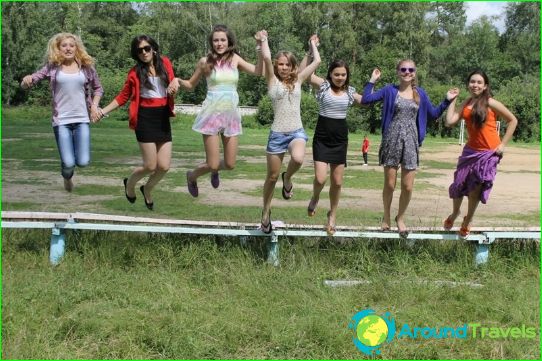 According to many parents, the ideal summer vacation option for a child is a children's camp in the Moscow region. A large number of country camps are located in the Moscow region. This area of ​​children's recreation is one of the most popular in Russia. And this is not surprising, because the camps near Moscow are located not far from the capital.
Advantages
Parents can visit their children at any time. To do this, you do not need to make long trips and flights. The road is inexpensive and not time-consuming. An important advantage of the children's camp in the Moscow region is that the child does not need to acclimatize. Many children do not cope well with sudden changes in climate. A resting place located near the house will save you from such a problem. The child will rest in a familiar environment. He does not need to adapt to someone else's mentality, language and customs..
Which camp to choose
The hot season for children's camps is the summer months. During the holidays, parents strive to send their children to the best camps in the Moscow region. Over the summer, children gain strength, rest and develop. There are many camps in the Moscow region, where close attention is paid to the comprehensive development of children of different ages. Today there are about 1145 camps, 92 of which are stationary. The rest are day camps at sports palaces, schools and social institutions. Such organizations equip children's daytime leisure..
The camps are divided into groups depending on the focus and location:
wellness,
out-of-town,
sports and recreation,
day camps,
technical,
linguistic,
local history,
ecological and biological,
tourist.
Children's camp in the Moscow region can be private or public. Some of the camps are attached to a ministry or department, are commercial projects or owned by large organizations..
When choosing a vacation spot for a child, parents take into account not only the price, but also other factors: the camp program, its location, the child's hobbies, etc. This summer, in the Moscow region, shifts began in 1100 camps. Among them there are thematic: research, Timurov, Orthodox and environmental. The camps offer children a lot of interesting activities: bowling, horse riding, go-karting club, tennis courts, golf, etc..
The year-round camp deserves special attention «Country of children», located near the village of Borodino. Its leadership expects that in the near future the camp will accept at least 30,000 children a year. This project could become the largest private social-oriented camp.
Photos of children's camps in the Moscow region