Holidays in Moscow with children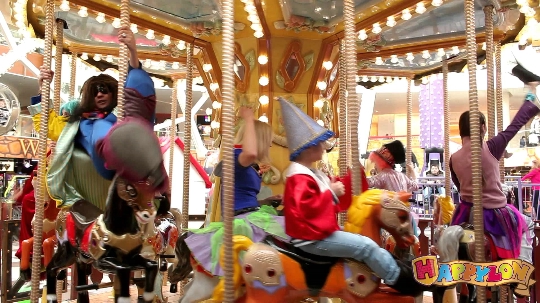 In the variety of leisure options offered in the capital of Russia, it is much easier to get lost than to find your way. Modern children's recreation centers and art studios, weekend clubs and schools, circus programs and musicals for the little ones, zoos and puppet theaters - rest in Moscow with children promises to be fun and comfortable for adults, if its format and venue are chosen correctly.
Remembering your own childhood
Today's parents, and even more so grandparents cannot boast that in their distant childhood there was such a variety of options for children's recreation. Circus performances and visits to the zoo were the subject of desire of yesterday's boys and girls. Moscow is pleased to offer young viewers both:
The Moscow Zoo today is not only enclosures and cages with animals from all over the world. Thematic events are regularly held here, in which you can take the most direct part. Observing the feeding of favorite species of animals, lectures by world-renowned scientists, the opportunity to stroke the smaller brothers during the work of the petting zoo and riding ponies - this is just a small part of the extensive and varied program available to visitors of the famous address on B. Gruzinskaya Street.
A trip to the circus on vacation in Moscow with children is always a charge of cheerfulness and good mood. Today, there are several venues in the capital, each of which has its own programs, features and fans. In the Circus on Tsvetnoy Boulevard, the old atmosphere of expectation of a miracle has been preserved, and the arena on Vernadsky Avenue, with the help of a modern electronic equipment system, allows you to change the scenery in a matter of seconds. The circus of cats of Yuri Kuklachev gives delight from communicating with the smaller brothers, and the performances in the arena of the Zapashny brothers are breathtaking with their high technique of performing numbers.
The lists include
Organization of rest in Moscow with children will seem much easier if you know what the child's heart is and what his creative nature requires. In the capital, meetings are regularly held with editors of popular children's magazines and cartoon directors, accompanied by views of new masterpieces. Fans of sculpting and painting will find numerous iso-classes and studio sessions where they can learn how to create small masterpieces with their own hands. Scientific circles and shows can interest young chemists and physicists and channel their irrepressible energy into a peaceful channel, and for lovers of reading, meetings with children's writers and poets are often held.
Photos