What to do in Moscow?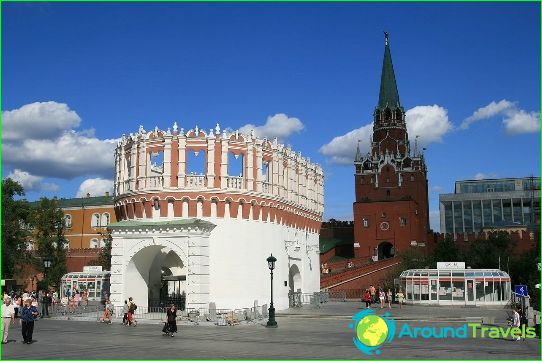 Moscow is the Russian capital, offering its guests great relaxation and fun.
What to do in Moscow?

Visit the main attractions in the Kremlin, the Novodevichy Convent and the Andrei Rublev Museum;
Visit the Tretyakov Gallery and the Museum of Fine Arts;
Go on an excursion to the Botanical Garden of Moscow State University and get to the flower festival (it takes place in April-June);
Go to the Big Planetarium;
Walk along the Krasnoluzhsky bridge and be sure to make a wish.
What to do in Moscow?

You should start your acquaintance with Moscow with a walk along the Arbat. On this ancient street there are cafes, souvenir shops, old buildings of both historical and cultural value, and in the side streets there are also houses-museums of A. Pushkin, M. Lermontov, M. Tsvetaeva. On the Arbat you can meet artists, musicians, street actors.
Getting acquainted with the capital, you should visit the Kremlin, take a walk on Red Square (you will see the Armory, the Church of the Twelve Apostles, St. Basil's Cathedral). Those wishing to look at unique pieces of jewelry art should visit the Diamond Fund of Russia. There is an opportunity to see the imperial crown and a scepter with diamonds.
You should definitely take a walk in one of the Moscow parks: in each of them you can not only breathe fresh air, but also admire interesting architectural ensembles, for example, in Izmailovo, or make purchases, for example, at the All-Russian Exhibition Center.
Arriving on vacation in Moscow with children, you must definitely go to the Moscow Zoo, as well as the Fantasy Park, where both children and adults can relax and ride various attractions.
You can go on tour "On Moscow estates", to see the beauty of the metropolitan area (outdoor recreation + excursions), or various excursions around the city - historical, literary, musical, thematic.
Nightlife lovers will love the Moscow nightclubs, where experienced dancers, leading DJs, famous singers perform and the music thunders from dusk to dawn.
In summer, you should definitely go to Moscow beaches. At the guests' service there are football and volleyball courts, ping-pong tables, playgrounds, trampolines, boat and catamarans rental.
Anyone will like a vacation in Moscow, regardless of what goals he pursued before traveling to this city..
Virtual tour of Moscow
Photos of where you can go in Moscow