Where to relax in Moscow?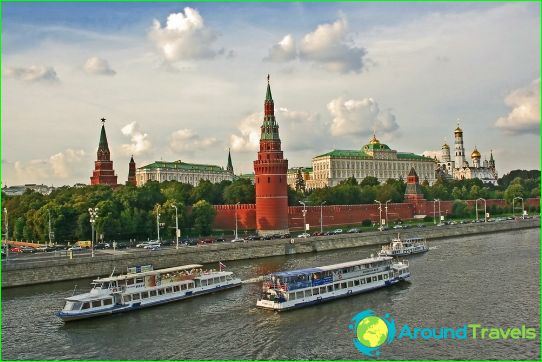 The meaning of a familiar phrase «guests of the capital» in recent decades has changed in essence. Have sunk into oblivion «sausage» electric trains and queues for a deficit in GUM. Moscow, the capital of Russia, has been incredibly transformed. The largest center of Russian culture continues to be visited by Russians and foreigners. Here, as the poet said: «The folk trail will not overgrow». But where is it good to relax in Moscow?
Where better to relax in Moscow
Moscow vacation is for the most cultural part of our people. It is not difficult for our compatriots, who love their country, appreciate the beauty of Russian architecture and painting, and are proud of the culture and history of the Fatherland, to decide where to have a good rest in Moscow. It is more difficult to visit all the sights of the capital within one vacation..
Museums and parks, temples and theaters - there is where to expand their horizons for an adult, and for a young Russian to get the knowledge that every inhabitant of our vast country needs..
Sights of Moscow
Red Square, the Armory, the Tretyakov Gallery, the Kremlin, St. Basil's Cathedral, the destroyed and restored Cathedral of Christ the Savior - a thousandth of historical and cultural monuments. Many excursions - sightseeing, thematic, bus, walking - are offered by Moscow to citizens and guests.
In addition to the world famous, there are many truly unusual museums in Moscow: Stalin's underground bunker, a museum «Secrets of the underwater world», Pinocchio Museum, Museum of Miniatures «World history in plasticine» - it is impossible even to list all the wonders and unusual places in Moscow. Everyone can find a place according to their interests that will allow them to give an exact answer, where is the best place to relax in Moscow..
Entertainment in Moscow
In recent decades, Moscow has made a lot of progress in arranging places for entertainment designed for a wide variety of consumers of this type of recreation. Restaurants, clubs, a zoo, hot air ballooning, swimming with dolphins, flying in a wind tunnel - where else can young people get so much adrenaline? And Moscow gives them such an opportunity.
The rope park in Fili, an entertainment club, will not leave children indifferent «Playground» in the Shchelkovo shopping center, trampolines in the park «Sokolniki», Izmailovo park. Laughter, joy, happiness - these are the emotions that both children and adults receive in places of rest..
Where do the guests of the capital live
Moscow is an expensive city. Prices for places in hotels «bite». Of course, living in modern hotels in Moscow guarantees comfort, good cuisine, and all the necessary amenities. But places for guests of the capital are not limited to luxury hotels. There are hotels for both average income and poor people..
In the capital, the rent of rooms and apartments is widely developed, living in which will not spoil the impression of a vacation in Moscow and will make it an unforgettable holiday..
Virtual tour of Moscow
Photos of rest in Moscow