Tourism in Serbia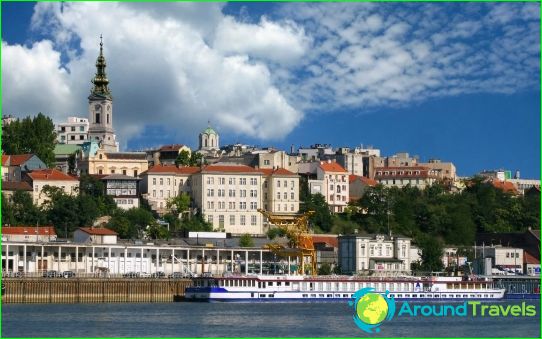 At the moment, Serbia is unlikely to be a competitor in the tourism business of Bulgaria or the Czech Republic, the former representatives of the camp of socialist countries, not to mention the European leaders - France and Spain. But tourism in Serbia is slowly gaining momentum, the development of such a direction as medical and health tours is especially active. It is they who are considered by the Serbs to be a promising direction that will help the country find its client..
For tourists from the West, Serbia is attractive in terms of organizing recreation in the bosom of nature, including hunting, fishing, hiking and cycling trips and, of course, unique monuments of nature and history..
No - to scammers
Serbia's police are making serious efforts to reduce the crime rate in the country, especially in relation to tourists. But the traveler should take some precautions himself, change the currency in banks, not keep large sums with him, keep an eye on bags and personal belongings..
Traveling around Serbia, being in its remote regions, you should beware of late festivities and night crossings. Visitors to the country remember the ban on smoking in public places, because the fines are quite impressive and every cultural traveler must respect the laws of the host country..
Variety of flavors
For some tourists, a trip to Serbia can be remembered for its delicious cuisine and rare dishes, practically unparalleled in the world. Choosing a vacation in Serbia, you should include in the program of your stay a tasting of the following dishes:
on a walk around the city, burek is good - a pie made of puff pastry or potatoes stuffed with cheese or meat;
in the restaurant, be sure to try duvech (pork cutlet served with a lot of vegetables) and moussaka - eggplant baked with vegetables and cheese;
grape brandy and delicious coffee, which is excellently prepared in cezves according to Turkish recipes.
Although in the capital of Serbia and in the resorts of this hospitable country you can find dishes more familiar to Europeans and Americans.
Discover Serbia
It is best to start your acquaintance with Serbia from the capital, magnificent Belgrade. The rich history will be told in the National Museum, illustrated with artifacts and unique items from the archaeological collection. In the Ethnographic Museum you can get acquainted with the life, culture of the inhabitants who once inhabited these lands.
A tour of architectural monuments will allow you to get acquainted with the palace of Princess Ljubica and the house of Prince Milos, as well as the most beautiful complex of buildings of the Old Palace.
Photos