Districts of Singapore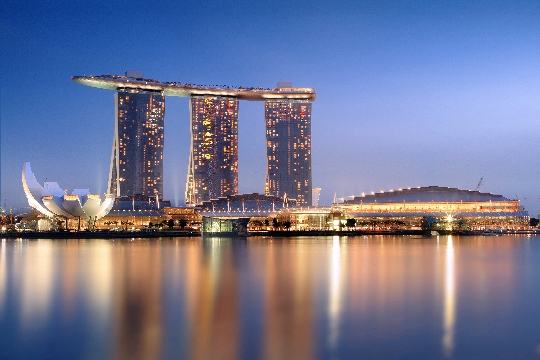 The districts of Singapore are five districts shown on the city-state map and divided into different districts.
Names and descriptions of major areas in Singapore

Center: the main attractions of the area are the Empress Place Building (Victorian style; has a restaurant, museum and art galleries), the Supreme Court building (it is worth taking a photo against the backdrop of Corinthian columns, going inside as part of an excursion group, visiting exhibitions working in this building ), Church of St. Gregory the Illuminator (British colonial style), Cathedral of the Good Shepherd (famous for two organs and is the repository of the relics of St. Lawrence Amber), Lau Pa market (gourmets will be happy to open around the clock market where you can get local food and delicacies), Singapore Museum of Art (a tour of 12 exhibition halls will allow you to see at least 4,000 works of art; here guests are invited to visit temporary exhibitions, where exhibits from private collections belonging to foreign museums are presented).
Orchard Road: will delight tourists not only with first-class hotels and shopping centers, but also with the Botanical Garden (to reach Swan Lake, Ginger Garden and Palm Valley, well-groomed alleys will help guests), and the Orchid National Park located there (60,000 species of orchids grow).
Arabian region: popular thanks to the Masjid Sultan mosque (its decoration is a golden dome), the former palace of Istana Kampong Glam (a sports club was created for the young aristocracy, which still exists today), fabric and carpet stores, the old market Geylang Serai ( has shops where you can enjoy rice, fried fish, spicy beef and other food served on banana leaves, and pavilions selling spices, textiles and other goods).
Jurong: famous for the Fish Museum and Bird Park (it is a haven for 9000 birds - they live in pavilions that recreate the natural area and fly over the heads of visitors; the pavilion with an artificial waterfall deserves special attention; and guests are also entertained by shows in which birds take part, and offer them a ride on a monorail tram).
Where to stay for tourists
There are quite a few inexpensive accommodation facilities in Singapore: prices for hotel rooms decrease with distance from the city center (it is recommended to stay close to transport hubs - metro stations and bus stops). The cheapest hotels are sheltered by the Geylang area, but it is worth knowing that this is the area "red light district" with dirty streets, "night butterflies" and dubious personalities.
Is shopping one of your goals in Singapore? It makes sense to stay close to Orchard Road (minus accommodation in this area - noise from moving vehicles and music coming from shopping centers + high cost of hotels).
Pictures of the districts of Singapore