Shopping in Singapore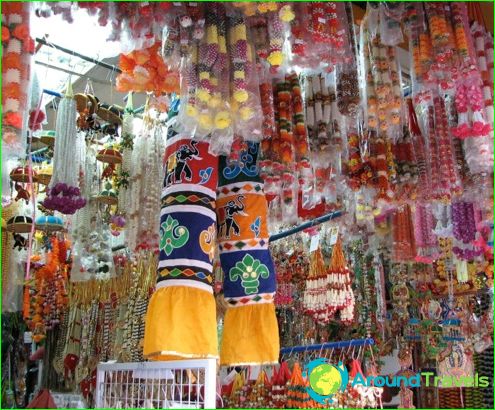 Singapore is a port, it is supplied with goods of various directions and classes - from expensive and exclusive to cheap Chinese souvenirs; it is one of the largest commercial and industrial centers in Southeast Asia. The shopping centers of Singapore are pleasantly pleased with high-class service and a variety of goods..
Where and what to buy in Singapore

Orchard Road is the center of Singapore's trade, with the largest number of shops, restaurants and hotels. In one of his shopping centers, Paragon, you can buy items from Versace, Jean Paul Gaultier, Gucci, Valentino, Prada and other designers and fashion houses. For prestigious brands of clothing and footwear Giorgio Armani, Gucci, Paul Smith, you can go to the shopping gallery of the Hilton hotel, which is also located on Orchard Road..
Shopping center «Delfi» known for a wide selection of crystal from Waterford crystal and Wedgwood china, and there are also many boutiques with good quality clothing and footwear.
On the same Orchard Road, in the mall «Far east» you will find the Kwok Gallery, where you can choose from china, including antique and rare, jade sculptures, ivory master carvers. House of Hung jewelry store sells quality jewelry, gemstones and diamonds.
The most popular shopping destination among tourists is «Centrepoint», which has many boutiques selling whatever you want: books, cosmetics, oriental rugs, toys, electronics, household goods and textiles.
Built in the shape of a human brush, the Suntec City Mall with attractions, fountains, tropical oases inside attracts, in addition to shops, by the fact that shows and mini-concerts are often held there..
Ngee Ann City differs from other shopping centers in that fairs are held in front of its building with good discounts, where you can buy good things for an inexpensive.
In the Chinatown area you can buy local souvenirs - silk products, bijouterie and jewelry in the national style, handicrafts, Chinese tea and utensils for tea drinking, and in the shops of doctors - Chinese medicine..
Another interesting area is Little India. Here you can buy freshly ground spices, silk saris, jewelry, batik, jewelry boxes. Also here is the Mustafa Center - a store with the lowest prices for groceries, it works around the clock.
The sales season in Singapore is from late May to late July, with discounts up to 80 percent. At this time, the largest influx of tourists and locals into shopping centers falls. In addition to summer sales, there are 3 more seasons, discounts at this time - up to 50%.
The Singapore tax is 3% and can be refunded to tourists for purchases of S $ 300 or more. In shops marked Tax Free Shopping, you will receive a check, and the customs will return the money after registration.
Pictures of Singaporean goods, shops and markets