Where to eat in Bratislava?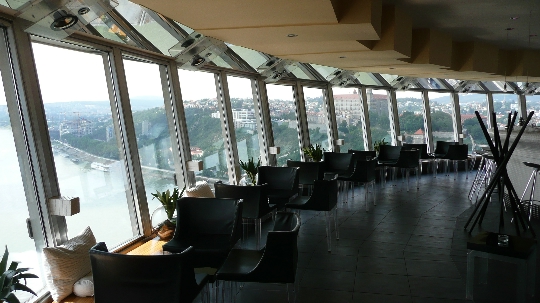 While vacationing in the capital of Slovakia, the question will surely arise: "Where to eat in Bratislava?" The city has Slovak, French, Chinese, Italian, Indian and other restaurants. In addition, the city has cafes, pastry shops, bars, cellars, "wineries" ... If you wish, you can visit the restaurant with a rotating floor, located in the television tower. Here you can enjoy the taste of various dishes and an opening view of the city..
Where to eat in Bratislava inexpensively?
If your goal is to eat inexpensively, go to the Slovak Pub: here you can try dumplings with sauces and fillings, cabbage soup with smoked meats, dumplings with feta cheese and other dishes made from products grown on your own farm. You can eat on a budget by visiting Delicatessen at Sherlock's, as well as Teta, where you will be offered to taste hot and cold delicacies. Low prices will please "Bratislava gourmet tavern" - Slovakian dishes prepared according to old recipes are served here. So, here you should enjoy fried pork ribs with baked potatoes, feta cheese dumplings, dark draft beer.
Where to eat in Bratislava delicious?
Restouricia u Prasitka: This restaurant serves European and Slovak cuisine. It is worth trying grilled cheese and garlic soup, as well as a variety of wines..
Modra Hviezda: In this restaurant, carved into the rock beneath the castle, you can take a break after sightseeing or visiting the Castle. On the menu you can find dishes of Eastern European cuisine and excellent wines. Here you will be offered to taste beef stew with vegetables and spices, lamb meat with a specialty spicy sauce. You should definitely try specialties such as venison steak and wild boar in sour cream sauce. You can safely come to this institution with children - special furniture (tables and chairs) is installed for them, and there is also a parrot in a cage.
Antica Toscana: This restaurant serves European cuisine, but specializes in Italian cuisine. Here it is worth trying piatti pasta, bruschetta, and tiramisu or panna cotta as a dessert. In addition, here you will be offered to taste Slovak and Italian wines.
"Mayer": You can have a great time with your kids in this cafe. Young visitors will be offered to enjoy delicious muffins, and their parents will be offered a special offer: dessert + coffee + a glass of champagne (it will be cheaper than ordering the same thing separately). It should be noted that the interior of the restaurant is made in the style of the 19th century, and the waiters are dressed in traditional Slovak costumes..
Gastronomic excursions in Bratislava
Going on a wine tour, you can visit the Wine Museum and taste 80 varieties of wines there in 100 minutes (approximate cost - 20 euros).
Many museums, palaces, churches, memorable places, colorful Slovak cuisine - all this awaits you on your vacation in Bratislava.
Photos