Holidays in Slovakia in April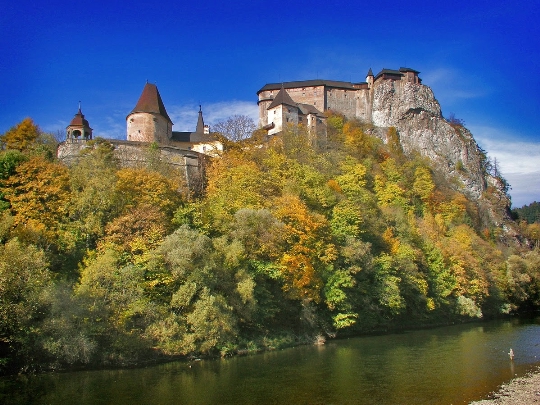 Snowfalls often occur in spring, but higher temperatures lead to floods. Snow cover begins to descend from the majestic mountains, as a result of which people face certain inconveniences. In addition, April is a rainy month with high levels of humidity. The water level in the Danube can rise up to two meters. If these inconveniences did not cause concern, you can spend interesting and unusual time in Slovakia in April and take advantage of the last chance of a ski holiday, the possibilities of which are rapidly diminishing..
Ski resorts in Slovakia
Jasna is a famous and popular winter center located in the Low Tatras. The skiing season lasts from December to April. Numerous trails located on Mount Chopok are served by lifts with magnetic passes, resulting in high traffic capacity. Jasna is a universal resort, because both experienced skiers and children can enjoy an active pastime. People can try their hand at skiing and snowmobiling, snowboarding. Only tourists live in the center of the resort. Most hotels are located 20-30 meters from the ski lifts. Cottages and boarding houses are located further from the ski lifts, but in 15 - 20 minutes by bus you can successfully get there. The level of service always pleases travelers.
Smokovec is the oldest spa in Slovakia, but at the same time it attracts with its ideally developed infrastructure. The skiing season starts in December and ends in April. It should be noted that in the Smokovec resort there is an equipped toboggan run with a length of two kilometers, so here you can enjoy not only skiing. In your free time, you have the opportunity to swim in the pool, relax in the sauna, visit a bar or restaurant, visit a disco and see a laser show.
Without a doubt, Jasna and Smokovec are among the best resorts in Slovakia..
Festivals in Slovakia in April
In Slovakia, the Festival of Spirits and Ghosts is held annually, which attracts thousands of tourists from all over the world. The festival was first held in 1993 and immediately became popular. At night, people dressed in costumes of characters from the other world begin a festive procession. In addition, the castle is always decorated in an unusual way, as a result of which its amazing features are emphasized..
Festival guests can visit the medieval fair and buy unusual souvenirs, taste local wine, various national dishes. Among the entertainment, it should be noted performances of wandering artists, fencers' competitions, horseback riding.
Pictures of holidays in Slovakia