Where to go with children in Stockholm?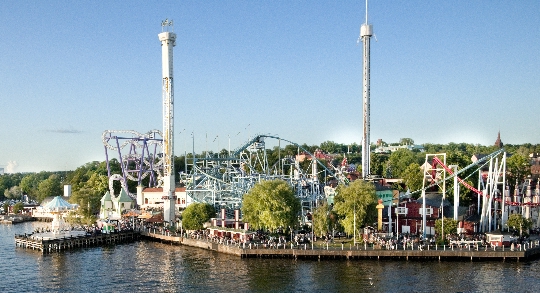 Stockholm is the cultural capital of Sweden. There is a good educational rest for people of all ages possible..
Popular attractions
Children and adults alike love the open-air skansen museum. It is located on the island of Djurgården. This museum has workshops, estates, city blocks. It provides an opportunity to get acquainted with the culture of the country and ancient traditions. On its territory there is an aquarium and a zoo with rare representatives of the animal world. You can get around the museum on a sightseeing train. There is a funicular, playgrounds and play areas. The attractions of this museum are represented by cars and carousels. Children under 5 years old visit the museum for free.
The unique Vasa ship museum is located on the island of Jurgordon. This ship sank in the 17th century in the Baltic Sea. It was lifted from the seabed and turned into a museum. Visitors can admire the ship's equipment: barrels, cannons, bell. The museum has a cinema, which shows a movie about the history of the sunken ship. A film in Russian is being shown for guests from Russia. The museum has a special exhibition for children.
To surprise your child, take him to a butterfly museum, aquarium, or an amusement park. A good rest is guaranteed at the Gröna Lund amusement park, which has a wide variety of attractions.
What else can you visit in Stockholm
Once in the Swedish capital, visit the Junibacken Fairy Tale Museum. Children find themselves in a fairyland where they meet famous characters from fairy tales. There are excursions in Russian. Kosmonova is also a popular museum. It is a planetarium and a major IMAX cinema. Interesting expositions of the museum are dedicated to nature.
Where to go with children in Stockholm besides museums and exhibitions? You can just walk around the city, looking at its architectural objects. One of the oldest sights is the Gripsholm Castle. This is a picturesque royal residence that combines different eras. The castle has a unique collection of portraits. The royal palace was created by the best European masters. This palace is currently the official royal residence. To see the huge collection of weapons, you should visit Skukloster Castle. From the architectural sights, the Stockholm City Hall deserves attention, which is crowned with a spire with golden crowns..
Photos