Pattaya for kids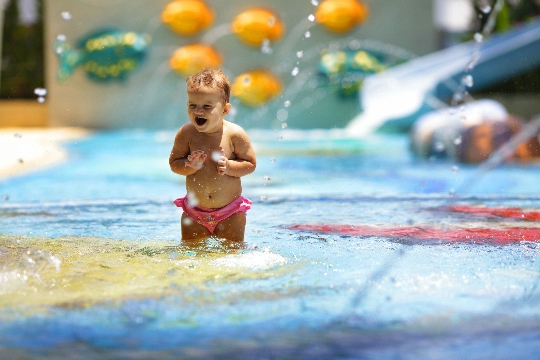 A family vacation in Pattaya will not only help to improve the health of your child, but will also allow you to learn a lot of new and interesting facts. This fabulous city for children will give an unforgettable experience with a variety of excursions and entertainment. Tropical nature, zoos, gardens with exotic plants, theatrical performances and safari parks will not leave a child indifferent. There is entertainment for every taste in Pattaya.
What to visit with children on vacation
Children are very fond of animals. They are found in Pattaya at every step, which makes it possible to communicate with them in natural conditions. There are also many wonderful places, a visit to which will fill the rest with pleasant emotions for children and adults. What to see with children in Pattaya depends on your interests. We will introduce you to the most interesting places that you should definitely visit:
Khao Kheow Zoo - most of the animals are kept in natural conditions, this allows tourists to communicate with them without obstacles. In the zoo you can see a variety of animals from panthers and deer, to hippos and monkeys, as well as tigers and rare birds..
Zoo Si Racha - tigers are the main inhabitants here. Shows are held on the territory of the zoo with the participation of pigs, elephants and tigers. Children will be able to hold and feed tiger cubs.
Crocodile farm. Fascinating tricks of experienced trainers will give you a lot of impressions. There is also an opportunity to take pictures with reptiles.
In the Elephant Village, your child will see an exciting show. Elephants paint pictures, play ball, throw darts. It is also possible to carry out an amazing elephant ride.
Lovers of the underwater world are recommended to visit the aquarium. It is created as a network of corridors, the walls and ceilings of which are the walls of a huge aquarium. Children will be able to see stingrays, sharks and many exotic fish.
Safari World is an open zoo, very close to the reserve, excursions are held in protected vehicles. Tourists will be able to observe the behavior of animals in natural conditions. There are attractions for children on the territory of the safari park.
Your child will receive an unforgettable experience from visiting the dolphinarium. Pattaya hosts an amazing show with dolphins, if you wish, you can ride them.
Excursions in Pattaya
Where to go in Pattaya to keep kids interested? Visit the Nong Nooch Garden, it will surprise you with a variety of flowers and vegetation. You can walk around the garden all day, the excursion will fill your rest with vivid impressions. Walking through the garden, you will see a pond where the largest arapaima fish lives, and there is a small menagerie. Bright theatrical performances are held in the fresh air. Children with great pleasure will visit the Mini Siam Museum. The museum is like a puppet city, which presents all kinds of world sights in miniature.
Photos