Car rental in Thailand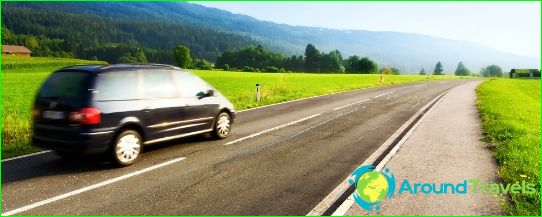 One pretty practical way to see another country is to book a car in advance online. Then, upon arrival at the place, you can get a car and no longer be tied to just one hotel and its surroundings. Also, having arrived in Thailand, you can contact a car rental company already at the airport or even at a hotel. Acting at your own peril and risk, you can knock on any door with a sign, where, surprisingly, it is written in Russian «Car rental». In places often visited by tourists, this is possible. It is only better to first ask the guide or patrons of this resort, in which of these companies they will definitely not be fooled..
Car rental in Thailand is issued only with the following set of documents:
international passport;
international driving license category B;
medical insurance;
photocopies of all designated documents.
Conditions and pitfalls
In some cases, a tourist may be asked to pay with a bank card. The deposit for the car can be 1000-2000 baht. The money will be returned to you when you hand over the vehicle to its owners, naturally, in complete safety. Therefore, before you leave the parking lot of the company, carefully inspect the car: are there any scratches on it? Vigilance must be exercised if only because fraud is widespread in the tourism industry. And don't forget to pay for insurance against theft and other troubles. It will be calmer this way.
When you rent a car, you can immediately go on it to admire the majestic temples of Thailand. The most important of them, of course, are located in the capital - Bangkok. It is the majestic Temple of the Emerald Buddha and the Temple of the Morning Dawn. The first of them contains a jade statue of Buddha, which has an emerald hue. In the second, the main tower is decorated with fragments of Chinese porcelain raised from the bottom, which ended up there after the ship wrecked from the Middle Kingdom. If you still have strength for one more visit, then you should look into the Temple of the Reclining Buddha, in which, according to historians, Thai massage was invented..
It is no less interesting to come to the Phuket island in Mini Siam. This is a huge collection of models of attractions, and not only of Thailand itself, but also of the whole of Asia. Another park of the same is called Mini-Europe, it is located nearby.
On the same island there are also such exotic attractions as a butterfly garden and a snake farm. For those who love the thrill, watch the show featuring deadly cobras and pythons, with fearless trainers working with them. The Butterfly Garden, on the other hand, will help you relax and observe insects by examining their life cycles on an excursion..
Thailand (recreation and tourism)

Photos