Holidays in Thailand in September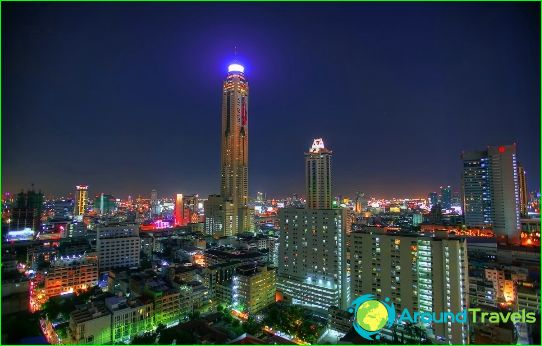 The weather conditions in Thailand in September are special. What every tourist should be ready for?
September weather in Thailand
September is the wettest season in Thailand. It should be noted that monsoons manifest themselves in different ways in all provinces of the state. In some provinces, showers may be episodic and of short duration, while in others they may be frequent and heavy. It should be borne in mind that Bangkok and the central, eastern regions are considered the most unfavorable. The amount of precipitation is gradually decreasing in the northern regions. The leaders in the number of hours of sunshine are Koh Samui, Pattaya.
The temperature regime is changing, because it is subject to the special influence of the monsoons. The intense heat is a thing of the past. In the resorts of the Andaman Sea, temperature indicators fluctuate within + 24 ... + 29C, in the south, southeast, in Bangkok - + 25 ... + 32C. In the north, you can feel the coolness at night, because at this time of day the temperature is only + 18 ... + 20C.
Be sure to read the weather forecast, which will allow you to understand what conditions you should expect.
Holidays and festivals in Thailand in September
Bangkok traditionally hosts the World Gourmet Festival, which allows you to enjoy tastings of various dishes and drinks, as well as the International Dance and Music Festival.
Huang Hin hosts the Royal Elephant Polo Cup, which was first held at the end of the 20th century.
On the island of Koh Phangan, you can visit a very fun party known as the Full Moon Party. The party allows you to enjoy fiery music, delicious high quality alcoholic drinks and communication, fun.
If desired, tourists can visit the province of the Nan River, where boat races and fairground festivities are traditionally held. Many interesting events are held in Koh Samui, Pattaya, Phuket.
Thailand travel prices in September
Holidays in Thailand in September can significantly save money. Of course, the prices do not correspond to the minimum level, but still they are very reasonable. The prices for air tickets are especially encouraging. In September, travel to Thailand is the perfect combination of price and quality..
Thailand (recreation and tourism)

Holiday photos in Thailand