Shopping in Tunisia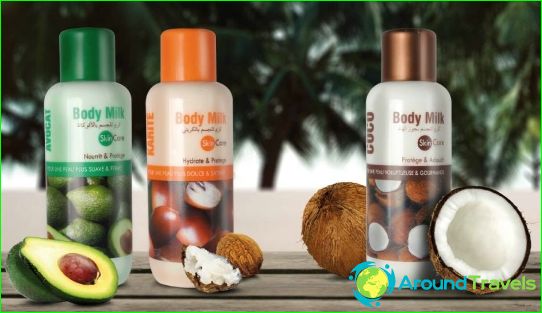 Tunisia is an Arabic-French city, the capital of the country, combining Christian and Muslim traditions, Europe and Africa. Every tourist who has visited Tunisia at least once strives to acquire as many small things as possible that will remind him of this amazing journey for a long time..
Finding the right store in this beautiful, mysterious and rich city with the most unusual crafts and products will not be difficult. There are small shops or shops in every hotel. Here you can buy everything you need, although the prices here cannot be called loyal. Therefore, if you have time, it would be best to go shopping in a city where the assortment is higher and the prices are lower..
What to buy in Tunisia:
Tunisia has long been famous for its natural cosmetics. In the suburbs of the capital, there are the largest laboratories in the country that study the Mediterranean flora. Here you can buy shampoos with orange honey and algae, massage oils, olive soaps, various masks, Lebanese cedar oil and so on..
It is simply impossible to visit Tunisia and not buy handmade silk or woolen carpets. Quality Tunisian rugs are sold everywhere here. Such a carpet will serve its owner for a very long time..
Tunisia is a city famous for its ceramics. Most of the tourists visiting Tunisia buy various ceramics as souvenirs. All of them are exotic and very unusual, so they will be the best reminder of the oriental tale of Tunisia. Ceramic products are presented: various toes and plates, original lamps, wall tiles, cups in the shape of a camel and other animals.
Silver and gold products: rings, bracelets, chains, earrings, pendants are in great demand among tourists not only because of their exquisite shapes, but also because of their high quality. It should be noted that it is advisable to buy jewelry in large stores, since there is less chance of being deceived..
Local leather goods are quite popular with tourists due to their fine workmanship. You can buy leather goods both in specialized stores and in the markets. The assortment of leather products is quite large - these are bags, belts, wallets, purses, clothes and shoes.
After visiting Tunisia, bring your family and friends real dates and oriental sweets, and do not forget to grab olive oil, since Tunisian olive oil is the best and highest quality oil on the world market..
This is just a small list of what you can bring from Tunisia, since this city has a lot of interesting and useful things that can be found only here..
Tunisia - recreation and tourism

Photos of shopping in Tunisia