Tours to Ankara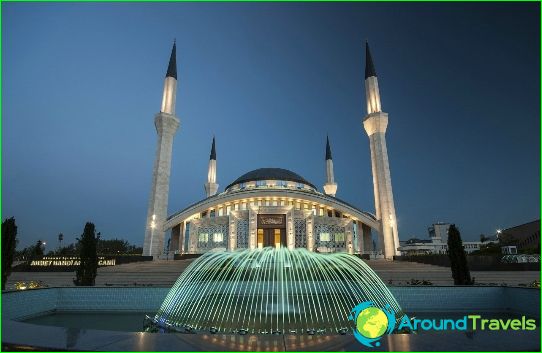 The capital of the Turkish Republic is located in the very heart of the country. Not many travelers come here, because most of them prefer the beaches of Antalya, the rocky churches of Cappadocia or the mosques of Istanbul. And yet, tours to Ankara are a great opportunity to get acquainted with one of the most ancient cities on the Asia Minor peninsula, the foundation stone of which was laid by the ubiquitous ancient Greeks back in the 7th century BC.
History with geography
Angira, as Ankara was called in antiquity, was taken away from the Greeks seventeen centuries later by the Seljuks, who decided that a strategically important city at the crossroads of trade routes was too tasty to pass by. Wars shook Ankara more than once, until the capital status that appeared in 1923 gave it solidity..
Today, about five million people live in the city on the Anatolian plateau, and participants of tours to Ankara can see that it is not in vain that it ranks second after Istanbul in terms of economic importance..
Briefly about the important
The international airport of the Turkish capital is called Esenboga and is located three dozen kilometers to the north. Direct flights connect Moscow and Ankara several times a week, and the travel time is about three hours. There are regular direct buses from the airport to the city. You can also get to the capital from other Turkish cities by buses or by rail..
Public transport provides for the use of a single ticket for both the bus and the metro. Once on a tour in Ankara, you will have to buy a magnetic card, which can be replenished as needed.
The height of the Turkish capital above sea level is slightly less than a kilometer, and therefore its climate can be described as mountainous. The weather here is always quite cool and even at the height of July, thermometers rarely rise above +25. In winter, participants of the tour to Ankara should be ready for frosts until -5, and the most favorable time to visit the city is September, when precipitation is minimal..
The best panoramic view of the city for fans of photography is from the hill where the old fortress stands. There are observation platforms on its towers..
The most popular free entertainment for guests of Ankara is watching the changing of the guard of honor at the mausoleum of the founding father of the state of Ataturk and parachuting from the tower of the Museum of the Aeronautical Association.
Photos