Istanbul for kids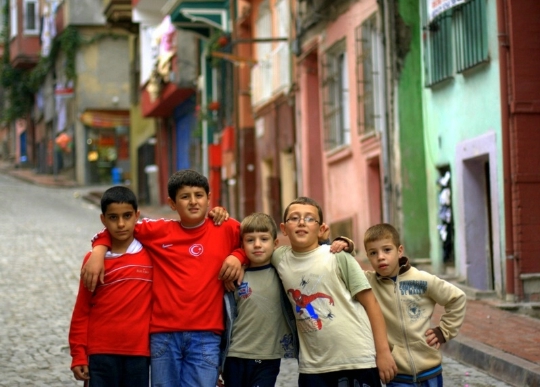 Have you made time for the kids? How about a holiday in Istanbul! Although many are accustomed to this being a city for work, there are many places to relax. What to see with children, and what entertainment to choose, we will tell you. In Istanbul, travelers will be "greeted" by fascinating museums and amazing sights, unique parks with animals and fish.
We start with museums
Istanbul has a couple of museums in its arsenal that are very interesting for children, namely:
Toy Museum. A place where gizmos from all over the world concerning children's toys are collected. There are rare "ancient" toys, and there are quite modern ones. A trip to such a museum will be interesting for both parents and children..
Industrial Museum. Don't be intimidated by the name. The museum will be able to surprise with the presented exhibits. In addition to the fact that there are a huge number of them, and there are even more directions, you can look at sea vessels, and at aviation bombers, and at railway cars. Of course, in the respective rooms.
Highlights of children's Istanbul
Where to go with children to see the amazing and unusual? Here are some places.
Dolphinarium. A place where you can not only sit and take a break from hiking, this is a place where animal concert performances are impressive. There are seals, walruses, and dolphins here. Of course, they perform with their friends as trainers..
Zoo. It takes a little long to get there, but upon arrival you will immediately forget about the long road. In this place, the collected birds will surprise even experienced travelers. Some examples are one of a kind.
Miniaturk is a place of spectacles. Here you can not only be surprised at what you see, but also get those emotions of delight that will be remembered for a long time. It will be interesting for the whole family, not only for children. After all, it is not every day that you can see and stroke the roof of the airport. More than a Trojan horse? This and much more can be seen here.
Ice skating rink in the Gallery. Is it hot to wander, and you want coolness? An ice skating rink will be a great place. In the midst of a hot city, this is exactly what you need. And besides, here you can buy gifts and souvenirs. Shopping malls have tons of excellent shops.
Florier Aquarium. An excellent final destination for families with children will be the aquarium, which is still quite "young", as it opened quite recently. But there is already something to see. Some creatures can be scary to look at, but they can't be seen anywhere else..
A vacation in Istanbul will become memorable, amazing, delightful, and most importantly, the children will say a huge thank you for such a trip..
Photos