Istanbul suburbs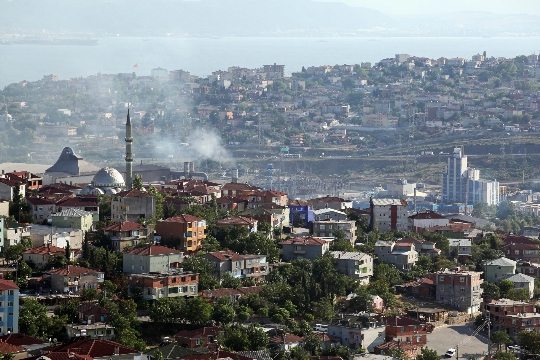 Luxurious and multifaceted, western and eastern, bright and picturesque, Istanbul is rightfully called the "city of contrasts". You can fly here many times and not see even a small fraction of its interesting places and sights. Experienced guides recommend that travelers who are tired of the palaces of the sultans and mosques take a walk in the suburbs of Istanbul, where there are no crowds of tourists with burning eyes, and, on the contrary, there are plenty of cute and interesting places..
In reference to the Princes' Islands
This small archipelago in the Sea of ​​Marmara during the Byzantine Empire served as a place of exile for unwanted princes and other members of the nobility. Over the centuries, the islands have become a prestigious holiday destination for the wealthy residents of Istanbul..
The current significance of this archipelago is tourism. You can get here by ferry, and car traffic is prohibited in this suburb of Istanbul. The only way to get around any island is with a cart pulled by cute horses..
Across the Sea of ​​Marmara
Eskihisar is one of the most famous suburbs of Istanbul among fans of boat trips. This fishing village is famous for its marina for rentals and sailing in the Sea of ​​Marmara. In clear weather, the views of the city are fantastic.!
There are only two historical sights in Eskihisar, but they are worth a dozen. The fortress, erected during the Byzantine rule, is well preserved for its age, and visiting the grave of Hannibal himself will be interesting for every traveler interested in military history. Guides in the local museum will tell you in detail about Eskihisar, where interesting artifacts are collected with great love..
For body and soul
It takes about an hour to get to this suburb of Istanbul by sea tram, turning the trip to Silivri into an interesting and picturesque walk. The town is famous for its spa centers, where you can enjoy magnificent treatments for body and soul. Thalassotherapy and massage, body wraps and cleansing peels, oxygen cocktails and the most modern skin care methods are just a few of the services offered in the beauty salons here. The active part of the tourist fraternity will not be bored while waiting. While beautiful ladies are inaugurating beauty, men willingly play golf or exercise in local fitness centers.
Photos