Prices in Istanbul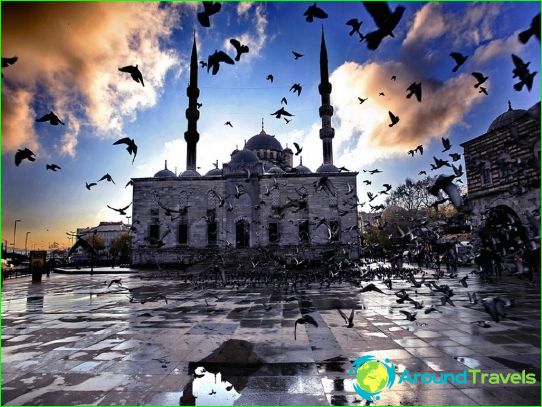 Istanbul is a huge city and seaport. It is located in Asia and Europe, occupying both banks of the Bosphorus. In different parts of the city you can see the Black Sea and the Sea of ​​Marmara. There are many historical monuments and cultural objects in Istanbul, which guarantees tourists a rich and varied vacation. Going on vacation to this city, find out in advance what are the prices in Istanbul for the most demanded services for travelers. This will help you quickly navigate after arrival and save money..
Where to eat better for a tourist
Istanbul offers its guests and residents a lot of cafes, restaurants and fast food outlets. The prices for food in them differ. If you are interested in economical food, there are good cafes with budget prices in the city center and in areas where attractions are concentrated. A single fast food meal (hamburger, borek, doner, tombik) costs 4-8 liras. The price depends on the quality and size of the dishes. Delicious Turkish doner (shawarma) with meat, tomatoes and eggplants can be tasted for 8 liras. Vegetables and fruits in the central stores of the city are not so cheap. But their prices are lower than in Moscow and St. Petersburg. The cost of fresh fruits and vegetables depends a lot on the season. In the center of Istanbul, there is the giant Grand Bazaar, which offers mainly sweets, spices, souvenirs and clothing. There are not very many products there.
Accommodation in Istanbul
A profitable option for many tourists is hostel accommodation. One night costs an average of $ 9. Hostels that provide maximum amenities are a little more expensive - $ 12 per night. Hotels are located throughout Istanbul. Walking through residential areas, among the houses you will see many signs with the inscription "Otel". There are good hotels and hostels everywhere: close to popular tourist sites, in the center, on the outskirts and in the slums. If you are visiting Istanbul for the first time, do not rent accommodation across the strait, in Asia. After all, you will have to cross it every day by ferry to get to Europe. One of the best tourist areas is located near the Blue Mosque. Hotels and hostels are surrounded by ancient buildings and palaces. This location is the location of the luxurious Four Seasons Hotel. You can pay for a hotel room in dollars, euros or lira.
Transport
Prices in Istanbul for transport services are quite low. The fare in the Istanbul metro costs 1.5 lira. Changing from one line to another, you have to pay again. The most popular form of transport is buses. They are divided into metrobuses, city buses, minibuses and minibuses. The fare for city and private buses is the same - 2.15 lira, if payment is made with a transport card. One-time travel on the token costs 4 lira.
Istanbul - the city of two continents

Photos