Prices in London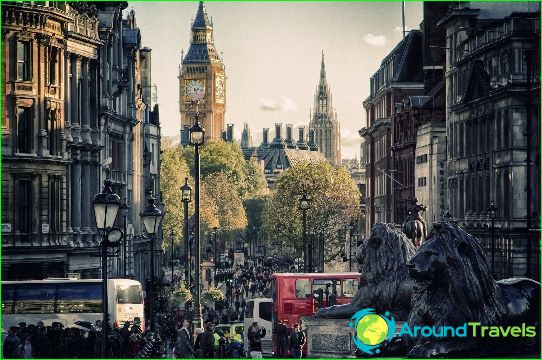 London is considered one of the most expensive cities in the world. Rest there is associated with high costs. Prices in London are high, so even small purchases can hit your budget. Therefore, it is better to plan all stages of the trip in advance. Think about what excursions you want to visit, what entertainment you are going to spend money on. This will help you keep costs in check..
Where to stay for a tourist in London
You can find inexpensive hotels in the city. If you are on a budget, you may be given a tiny windowless room. It is necessary to select housing in the English capital in advance. To do this, check the offers in travel brochures. A night in a 4 * hotel costs at least 6500 rubles. London hotels cut prices in the winter, as the city is very humid at this time of the year and tourist traffic is reduced. Summer is considered the high season. It is rainy here in autumn and spring. An economical option for accommodation is hostels. Young people and students prefer to settle in such institutions..
Money matters
In the UK, the British pound sterling is used, which is denoted as GBP or £. There are 100 pence in 1 pound. The country is part of the EU, but the British pound remains the national currency. In England, you can only pay with national money. Money in London can be exchanged without problems. ATMs are located at every step. We accept MasterCard, Maestro, Visa cards.
Excursions in London
Many British museums are free to enter. But tourists spend a lot of money on London's popular entertainment, the prices of which are very high. If you are interested in budget travel, then explore the city's free attractions. The cost of excursion programs depends on their duration and transport services. A walking tour of London costs at least £ 25 for an adult. A 2-hour tour of the City and with a visit to St. Paul's Cathedral costs 196 GBP. A 4-hour boat trip on the Thames costs 40 GBP. Tourists are offered visits to the British Museum, Westminster Abbey, the Tower and other famous places in London. From the British capital, you can go on an excursion to the Cotswolds for 770 GBP, Canterbury and Leeds Castle for 600 GBP and other ancient cities. Prices in London for long excursions are quite high.
Food
The highest food prices are found in areas that are popular with tourists. The food in the restaurants is expensive. The average cost of a cafe lunch is £ 7. You can save money if you eat baked potatoes and sandwiches. The quality and cost of food depends on the needs and capabilities of the tourist.
Photos