Holidays in the UK in August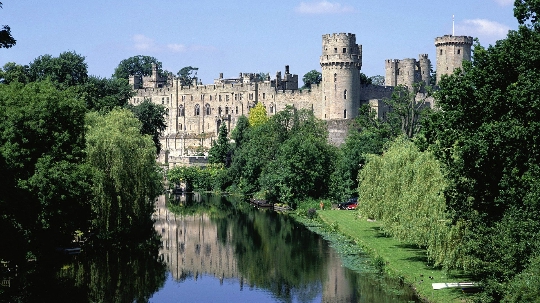 The country, which has won endless respect from millions of people for its traditions and preservation of loyalty to the monarchy, is open to the world. While its tourist potential has not been fully revealed, tourists who choose a vacation in England in August have the opportunity to touch the ancient magical history of ancient palaces and castles..
Many of them prefer to travel around London, visiting iconic places such as Big Ben, Baker Street or the gloomy Tower of London. Someone likes the birthplace of the great William Shakespeare or the Liverpool bars that have preserved the memory of the most famous musical quartet of mankind.
Weather in August
The country's climate is determined by the Gulf Stream, which will not allow either severe frosts or hot sun to capture the territory. The rain has become practically the hallmark of the capital. A tourist packing a suitcase should definitely take with him an umbrella and a windbreaker, or even better a raincoat, which will make your stay truly comfortable..
The temperatures in August are quite comfortable for a traveler: in Belfast, usually at this time +18 ° C, in Manchester +19 ° C, in London + 21 ° C.
Festival life
It is better to start your August trip to England from Edinburgh, as this is where major cultural events begin. The so-called Edinburgh Festival is organized and held by different companies, but at the same time, in early August.
The theme of the festival changes almost every year, the place remains unchanged. During the existence of this cultural project, viewers saw parades of military bands, book fairs, musical extravaganzas of jazz and blues, and even an Internet festival.
From the depths of the Edinburgh Festival, an informal Fringe has grown; this is a real holiday, which attracts representatives of various arts, including musical, opera, dance, drama or comedy. Moreover, the sites are provided to both professionals and amateurs, experienced and beginners. A tourist who accidentally comes to this festival may well become not just a guest and spectator, but also an active participant in the event..
Beer festival
Many tourists are surprised to learn that in England they not only love the foamy drink, but also brew, and with pretty good results. In the first week of August, lovers of this delicious drink gather at the Great British Festival. Pints ​​of beer, ale, cider and other drinks are poured at such a celebration..
Vacation photos in the UK