Holidays in the UK in July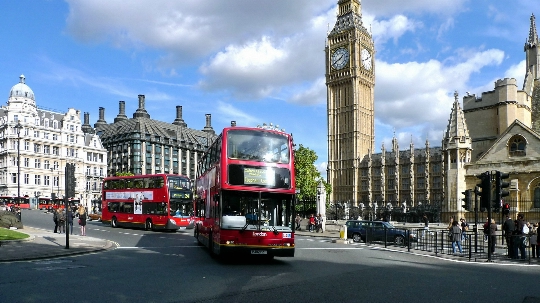 The United Kingdom is the perfect summertime destination for any gentleman and his lady. Of course, there are no really hot days here, and the water in the coastal areas in the blink of an eye stops dreams of comfortable water procedures, but at the same time, a vacation in England in July will help you get acquainted with the sights of the ancient European monarchy and with the most beautiful old castle complexes.
Weather forecast for July
Climatic conditions in England are determined by the influence of the warm Gulf Stream, so it is moderately warm and humid here. July is the warmest month, which is why tourists prefer it when choosing a season for traveling around the country..
Average temperatures in Belfast and Edinburgh are +18 ° C (day) and +10 ° C (night). Similar data for London is +21 ° C and +11 °, respectively.
Crossroads of a Thousand Roads
London is the heart of England and the beginning of amazing routes, each of which is chosen by a certain tourist depending on personal preferences.
Someone dreams of visiting Stratford-upon-Avon, the homeland of the great William Shakespeare, to utter a few classic phrases from his immortal plays. Fans of heroic historical events will be overwhelmed by the grandeur of Northumberland, this fabulous country of castles.
And, of course, all the roads will again bring tourists to London, without a tour of which it is impossible to imagine even a day trip to the United Kingdom..
English time
Big Ben is not a clock at all, as most people on the planet think. Any Englishman will tell an inexperienced listener that this name was given to the tower, which was registered in Westminster Palace. Big Ben is now the most famous symbol of London, replicated on English souvenirs, along with red telephone booths and double-decker buses..
Nomadic festival
It was an Englishman, as a representative of a former huge colonial power, who could have come up with the idea of ​​a nomadic music festival. Sonisphere has become just such a holiday, which begins in early July in England, and then continues to march across countries and continents. The beginning was supported by many rock musicians from Europe and America, and one of the stages was even carried out in Indian Bombay, but its origins are in England, which can be used by guests of the country who came here in early July.
Vacation photos in the UK