British traditions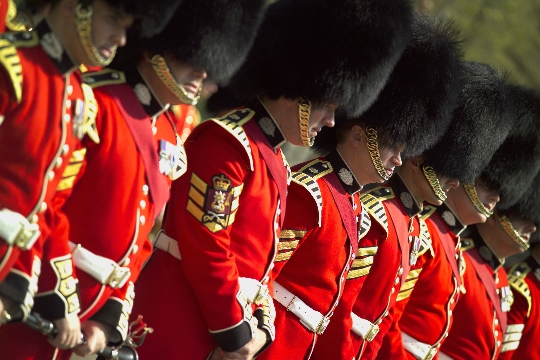 Each country has its own traditions and customs, which have been formed over the centuries. Their observance is a prerequisite for the existence of the people, which makes it possible not to forget about their ancestors and their way of life. Acquaintance with customs helps the traveler get an idea of ​​the country and get to know its inhabitants better. Once in the United Kingdom, tourists have the opportunity to see the traditions of Great Britain, each of which was born and formed hundreds of years ago..
Monarchy is the mother of order
The main tradition of Great Britain, by no means, is oatmeal for breakfast or a five-hour tea party. The most important and significant local feature of political, cultural and other life is the English monarchy and everything that is connected with its existence. Tourist guides vying with each other offer to see the most spectacular moments associated with the existence of royal power in Great Britain: the changing of the guard at Buckingham Palace, the closing ceremony of the Tower Gate at night, the annual Parade of Carrying out the Banner.
Conservatism is a distinctive character trait of Her Majesty's subjects. Even in English architecture, the traditions of Great Britain and the craving of its inhabitants for good quality and preservation of family values ​​can be traced. The British love to deal with the land, and therefore in the countryside everywhere you can find quite a wealthy citizen, delightedly digging in the garden and proud of sweat "green fingers".
About "Five o'clock" and oatmeal
The daily English breakfast is also an important tradition in the UK and its people. On weekdays, they prefer oatmeal with honey or eggs in the morning, and on weekends they can indulge in brunch. This word refers to a large plate in which there are sausages, fried bacon, toast, beans in sauce, fried eggs, tomatoes and mushrooms. Such a hearty portion is able to support the strength of the inhabitant of Foggy Albion until five o'clock in the afternoon, when the time comes for the famous tea party..
Tea ceremony is an important UK tradition that everyone has heard of. Tea is drunk with milk and numerous snacks, the table is served with a blue or white tablecloth, and if possible, the whole family or work colleagues gather for such a tea party..
Useful little things

In a conversation with an Englishman, you should not touch on the topic of Northern Ireland, the interlocutor's private life and, moreover, his income.
It is customary to change clothes for dinner, but the exchange of business cards should be left for a business meeting..
You should not take the Englishman's ability to listen to the interlocutor without getting into an argument as a sign of agreement with someone else's opinion. Not to object out loud, but disagree at the same time is another tradition of Great Britain and its inhabitants..
Photos