Features of Ukraine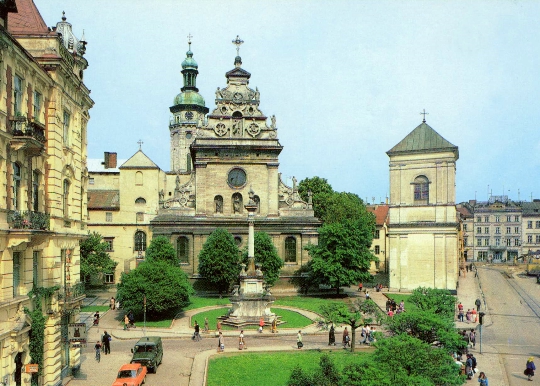 The national characteristics of Ukraine should be studied if you are going to visit this country or are simply interested in the culture of the Ukrainian state.
Ukrainians are extraordinary people and very friendly. Residents of Ukraine are always happy with their guests. They are in a hurry to tell everything about their city or village, to show many famous and not so famous sights. But the most important thing is that in Ukraine they will try to feed you constantly. This is what you need to get used to. The constant feeling that you just got up from the dinner table will not leave you..
On the street, in transport, in a store ...
Ukrainians don't just smile like Russians. This does not mean that they are sad or that something bad happened to them. This is a common habit since the days of the Soviet Union, from which no one gets rid of. But if you smile good-naturedly at passers-by on the street, then they will certainly answer you in kind. The smiles given in return will be sincere and light..
If you want to hear a detailed answer about how things are going with a resident of Ukraine, then it is enough for him to ask just one question: "How are you?" And by the way, when the Ukrainians themselves ask you this question, they are waiting for a detailed answer filled with details..
What can we talk about?
You can talk about everything in the world. The main thing is that the topic is interesting to all participants in the conversation..
They will be happy to talk to you about politics in Ukraine. Events in the political ring are developing rapidly, so there are different topics.
About religion. This topic is not taboo, so if you are interested in something, then you need to ask in order to receive comprehensive answers..
About food. If you are not hungry, then it is better not to talk about food - the Ukrainians will immediately get down to business from talking and they will feed you delicious and hearty dishes of wonderful Ukrainian cuisine..
It is customary in Ukraine to talk about health, money and personal affairs only in a close circle..
It is undesirable to talk with a Ukrainian about nationality. Ukraine is a country of many nations, so it is usually difficult to understand who is in front of you: Russian, Ukrainian, Kazakh, Tatar or German. If a person lives here, it means that Ukraine is his home for him.
Ukrainians speak both Russian and Ukrainian. But, if you need to communicate in English, then you can easily do it. A Ukrainian who does not speak English will be able to communicate with you with the help of an interpreter, if business requires it. As a last resort, sign language has not yet been canceled..
Ukrainians are kind people who treat their neighbors very politely and courteously. This is so nice!
Photos