Children's camps in the Kharkiv region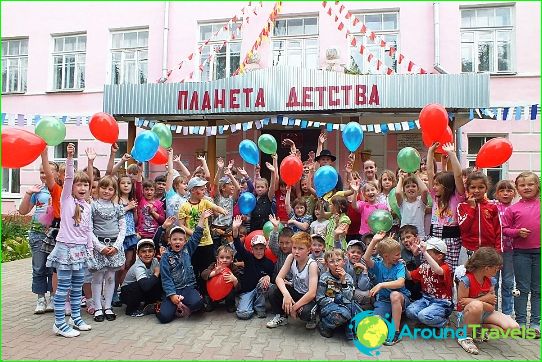 There are many excellent children's camps in the Kharkiv region. They offer supervision and care for schoolchildren during the holidays. All institutions are controlled by the administration and checked by sanitary and epidemiological stations. Children's camps in the Kharkiv region have a modern material and technical base. Mild climatic conditions and mineral springs are the main advantage of the Kharkiv region. The climate allows you to organize quality rest, combining it with health improvement. To improve health or gain fresh strength, it is enough to have a rest in this region. There are sanatoriums at any time of the year, of which 5 are for children and 13 for adults. The most famous institutions are located in Kharkov, Krasnokutsk, Vysoky and the village of Yuzhny.
Features of the terrain
Kharkiv region is located in the north-eastern part of Ukraine. It occupies 31.4 thousand square meters. km, which is equivalent to the area of ​​Albania or Belgium. This region is the main part of the geographical, cultural and historical region called "Slobodska Ukraine". Kharkov was the capital of Ukraine from 1919 to 1934. Today it is the largest scientific, cultural and industrial center of the country. Kharkiv region is located on the border of the steppe and forest-steppe zones. It has rich natural potentials. On its territory there are springs with mineral waters. The most famous are the Rai-Yelenovskiy, Berezovskiy and others.More than 156 rivers flow here, of which the largest are the Severskiy Donets, Oskol and Orel.
Forests cover 318 hectares. Therefore, many areas are considered environmentally friendly. Children's camps in the Kharkiv region occupy landscaped areas on the banks of rivers or among forest nature. One shift in the camp lasts 21 days, as in other camps in the country. In cities, camps are located in park areas where there are many trees and clean air. Many health centers have sports complexes, playgrounds, swimming pools, etc. The infrastructure of children's camps is quite well developed. The guys live in comfortable houses or buildings for 2-5 people in a room.
What you can do at your leisure
Sports and recreation camps in the Kharkiv region have a well-developed sports base. They offer the most popular and popular sports: volleyball, tennis, basketball, football, swimming, gymnastics, athletics, etc. There are institutions that organize extreme and non-traditional sports: hang gliding, rock climbing, etc. Children, while resting in camps, visit sights of the region, of which there are a lot.
Photos of children's camps in the Kharkiv region