Streets of Kiev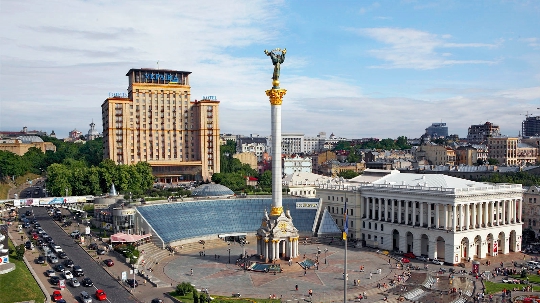 The streets of Kiev are unique and are immediately remembered by tourists. Many people pass through the central part of the city every day, but few know about the history of the streets. The most significant objects of the Ukrainian capital are located in its center.
Which streets are popular
The glory of the main street is Khreshchatyk. It became a full-fledged city street only in the 19th century. The city was badly damaged during the war, but was restored. After that, Khreshchatyk received the title of the best place in Kiev. This beautiful street is home to high-end shops, restaurants, boutiques, cinemas and hotels. Khreshchatyk becomes completely pedestrian on weekends. It's perfect for walking and dating. Various social events are held at this place.
Popular Kiev street - Andreevsky descent, named after Andrew the First-Called. Until the 18th century, it was very narrow, so only pedestrians and horsemen could move there. Today Andreevsky Descent is a street-museum, so much its atmosphere is saturated with historical events. The famous sights of the capital are located here: St. Andrew's Church, Richard's Castle, etc..
Streets worth seeing
There are a lot of attractive places in Kiev. Heading to the city center, you will not go wrong, since it is there that the most picturesque parks and streets are concentrated. The main square of the city is decorated with a stele and beautiful fountains, and in the dark, illumination turns on here. Another famous place in the Ukrainian capital is Vladimirskaya Gorka. This is a picturesque park stretching along the river banks of the Vladimir Hill. You can reach the park if you walk along the Andreevsky Spusk.
Many Kiev streets have an interesting configuration. These include Krugluniversitetskaya Street, which has a semicircular shape, which is clear from the name. A beautiful old street is Proriznaya, overlooking Khreshchatyk. It is covered with green spaces and decorated with a monument to Panikovsky.
The central streets of the capital were designed very well. They are convenient for tourists to examine, it is pleasant to walk on them. An interesting city tour can be taken if you go from the Verkhovna Rada along Shelkovichnaya street to Basseinaya. This place is considered prestigious. There are numerous restaurants, cafes and attractions here.
Photos of Kiev streets