Tashkent - the capital of Uzbekistan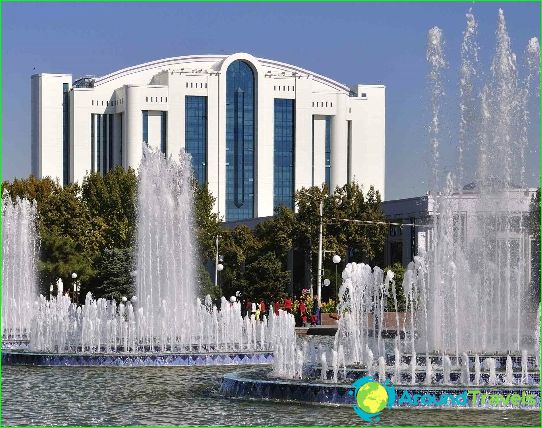 If your goal is to get acquainted with the real East, then the capital of Uzbekistan - the city of Tashkent will not be able to help with this. From its former grandeur, only a few old quarters have survived, in all other respects it is a classic metropolis of the times of socialism. And, nevertheless, there is something to see here.
Charvak reservoir
Artificially created in 1970, the reservoir has become a grave for many archaeological sites. The settlements and camps of primitive people, as well as numerous mounds, went to the bottom. Now they exist only on paper. Currently, the shore of the reservoir is a hundred-kilometer beach area.
"Chorsu"
A huge oriental bazaar, the official name of which sounds like the Old Tower. But the locals call it Chorsu, which means four streams. Trade takes place at a huge crossroads.
This is a classic oriental bazaar where you can find almost everything. Pay attention to the rows with fruits and sweets. The fact is that you can try any dish, but you do not have to buy it at all. Therefore, you need to go to Chorsu with an empty stomach, because you can try a variety of goodies here to the dump. And bargain as the price can drop several times.
Amir Temur Square
The square is located in the very center of Tashkent. It got its name thanks to the monument to the medieval commander Amir Temur, towering in its center. Eight alleys of the square give rise to eight streets.
Tashkent Broadway
Walking along the Amir Temur square, be sure to take a look at Sayilgoh Street. Mesino residents call it Broadway, because it is here that artists who sell their masterpieces gather. Here you can also buy a classic Uzbek dekhan or just a babaychik, which foreign tourists take apart like hot cakes in winter..
Alay dehkan bazaar
This is the oldest Tashkent bazaar. Its history goes back to the times of the Great Silk Road, which ran through the territory of the modern capital of the country..
The foot of Mount Oloy, which gave its name to the bazaar, was a very convenient place for trade. Traditional spices, pottery, silk, vegetables and fruits were sold here. It was around the trading place that residential buildings began to be erected. Hospitality is in the blood of the inhabitants of the East, so you will leave here not only with shopping, but also with a great mood.
Tillya Sheikh Mosque
Once the main mosque of the whole country, today it is simply the largest functioning mosque in the city. It was built in 1856 - 1867 and became part of the Khast Imam complex. According to legend, a real religious relic is kept in the mosque - a hair from the head of the Prophet Muhammad.
Photos