Prices in Nha Trang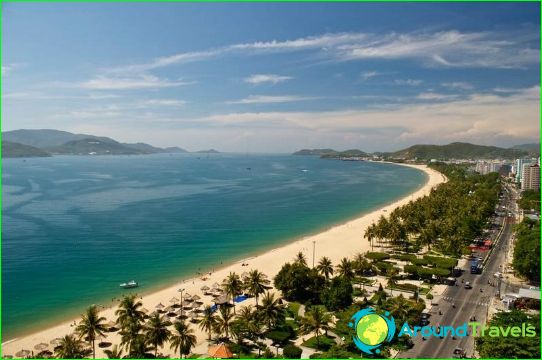 An ideal place for active recreation is Nha Trang. People who want to have a good time come to this resort. The city has long been chosen by wealthy tourists. Despite this, prices in Nha Trang are affordable for people whose incomes are at an average level..
Accommodation in Nha Trang
The resort is home to luxury 5 * hotels and modest hotels, where a room costs no more than $ 15. If you try, in Nha Trang you can find an overnight stay for $ 2. Hotels offer many additional services for a minimal fee. Even the budget room has everything you need for a comfortable stay: shower, air conditioning, TV and refrigerator. If you have not booked a place in the hotel in advance, you can get to the Alley of mini-hotels. There are a variety of economy class hotels. Almost all hotels in the city are located near the beach.
Entertainment for tourists
The main occupation of vacationers is visiting the beach. In Nha Trang, the beach area stretches for 7 km. The descent to the sea there is gentle, and the entrance to the beach is free. Beach equipment is rented - no more than $ 1 per day. Tourists visit a mud bath, where for $ 9 they provide various services: mineral shower, mineral mud bath, hot mineral bath, Charcot shower, swimming pool, etc..
Meals at the resort
Food in Nha Trang is inexpensive. Tourists usually eat at local restaurants and cafes, of which there are a lot. There are restaurants of European and Vietnamese cuisine in the city. Dinner for two costs about $ 12-16. Lunch at a restaurant remote from the coastal zone costs $ 8. You can even eat well in Nha Trang for $ 3. Fruit is very cheap in this resort. There are alcoholic drinks in any shop and restaurant. The most popular drink among tourists is beer, which costs 80 cents per bottle. It is better to buy products on the market. Don't forget to bargain to bring down the starting price. Fishermen sell seafood. Many of them have a grill with them in order to fry the seafood bought by tourists on the spot. Langoustes and shrimps cost at least $ 10, crabs - $ 5 and more per 1 kg.
Excursions in Nha Trang
The Vietnamese resort offers tourists many exciting excursions. A trip to Dalat with a Russian-speaking guide for 1 day costs $ 30 per person. The price of the tour includes an air-conditioned bus, mineral water, insurance, lunch, free tickets to museums. The trip to Yanbei Falls costs $ 29. The program includes fish peeling, visit to thermal springs and lunch. You can go to the South Islands and visit the fishing village (for 1 day) for $ 35.
Photos